a lurker showing off
chocolateis2b8
(5OH)
June 4, 2010
Ok, you guys inspired me, I fell in love with the many totem pics and decided to dig up some of the stuff I had laying around to make my own.
Here is a pic, this is not it's final resting place, still need to wander the gardens to find where it best fits in, but I placed it there to also show off some of my other garden junk, namely an old fire burner from a candy factory and an old garden gate.
Here is another idea I came up with years ago, in fact it stays outside year round and has gone through several of our hard winters. A old hanging lamp sitting in a garden center throw away since it's top part got broke. Got to have blue glass in the garden, lol.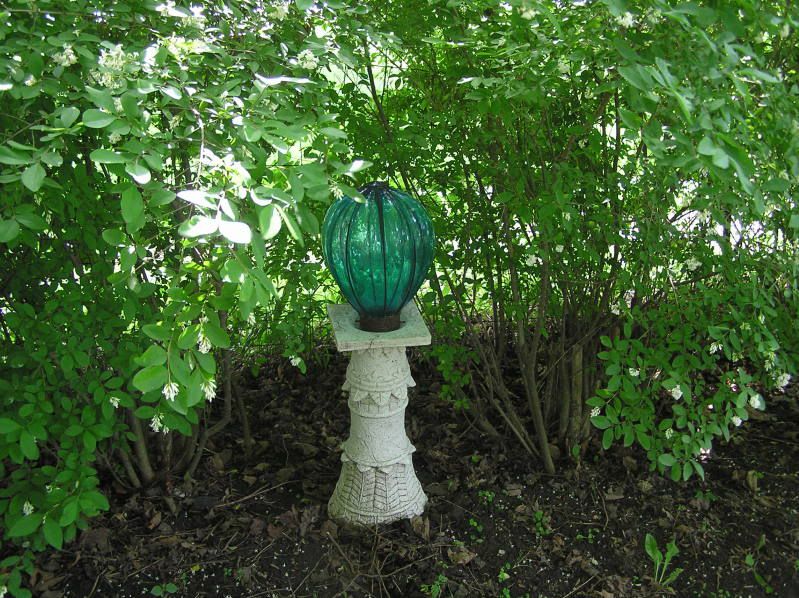 Plus we can never have enough old rusted out watering cans. They may not hold water, but they can hold plants.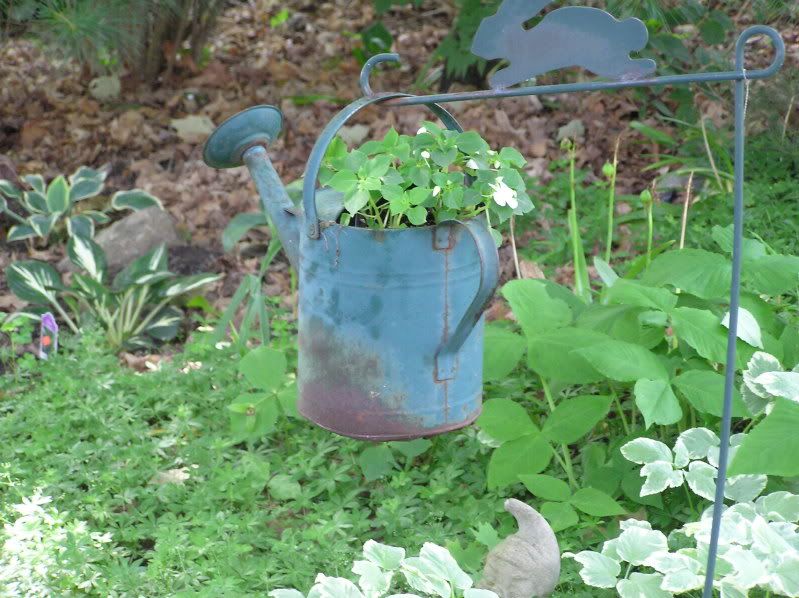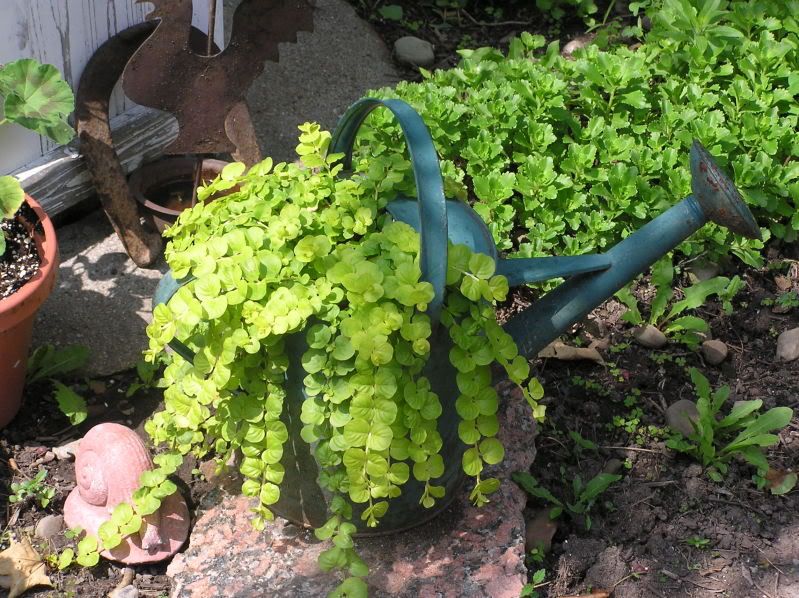 And I don't know if this can be considered garden junk, but it's an idea I came up with this year and I like it. I like spending my mornings relaxing on the deck since I work nights and come home around 7 am when the day is it's nices. Instead of planting a couple shelves on the wall by my deck, I put old vases I had shoved in closets and keep them full of flowers from plants I broke while planting or flowers in the farther reaches of the gardens, just so I can enjoy them with my morning coffee.