Now I have 2 Brunfelsia's blooming at once!. Oh the sweetness.
meyermike_1micha
(5)
November 10, 2011
This one is loaded with blooms. It is the most blooms I have gotten all year. I would say the fertilizing has made quite a difference. Even through all this cloudy weather and snowstorms, it blooms on.
This is the second smaller one just starting to bloom:-)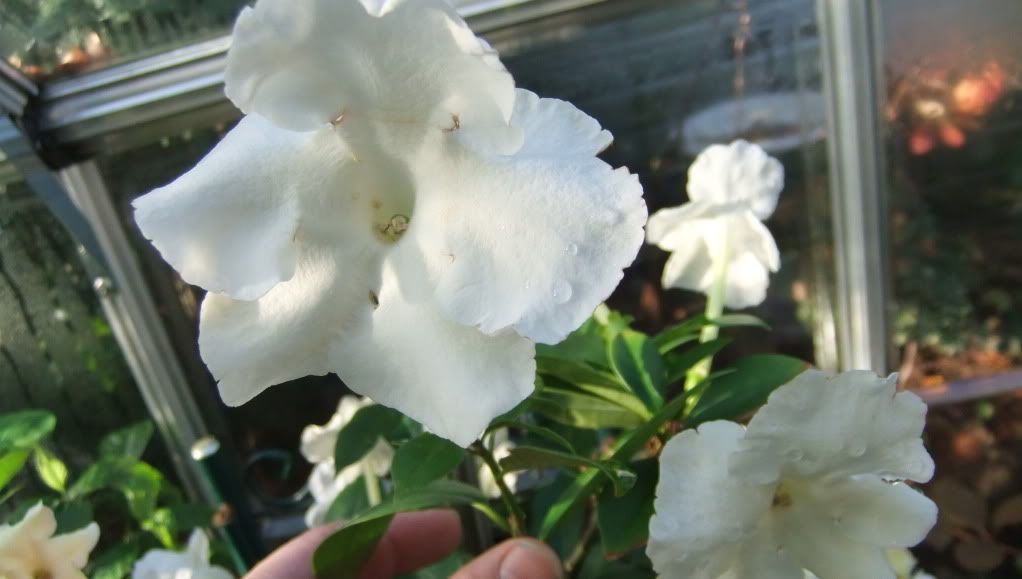 Hopefully my third one will follow.
Mike