What's bloomin in my neck of the woods
kylslil1
(8b)
June 29, 2011
I really wanted to post a picture of my metal planter I've been working on, but I think the blue needs one more coat....so maybe in a couple days. However, I went and reorganized my deck today, so I thought i'd share with you guys what's blooming. :) These pics are from my phone, so it's really difficult to get much coverage. So I just took pictures in sections.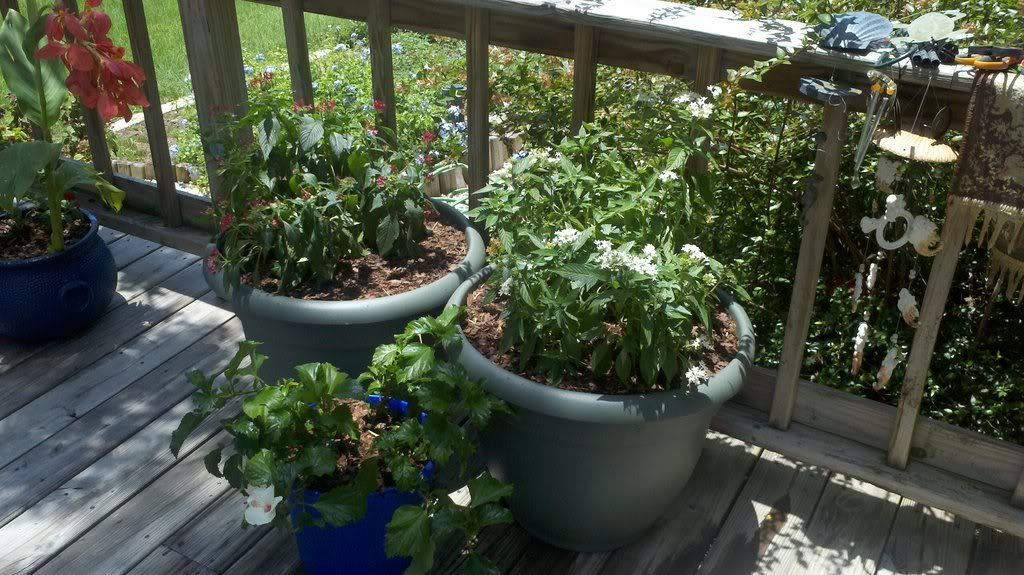 These are my pentas I just planted today and my white hibiscus I bought for 1!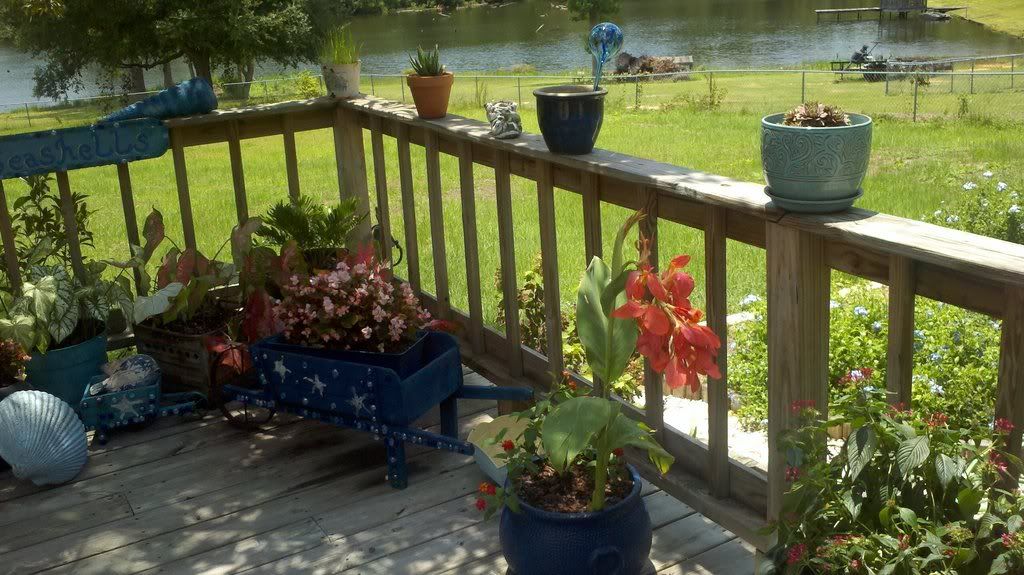 I thought this canna was supposed to be orange to match my citrus lantana...but it bloomed coral. Oh well, it's still pretty!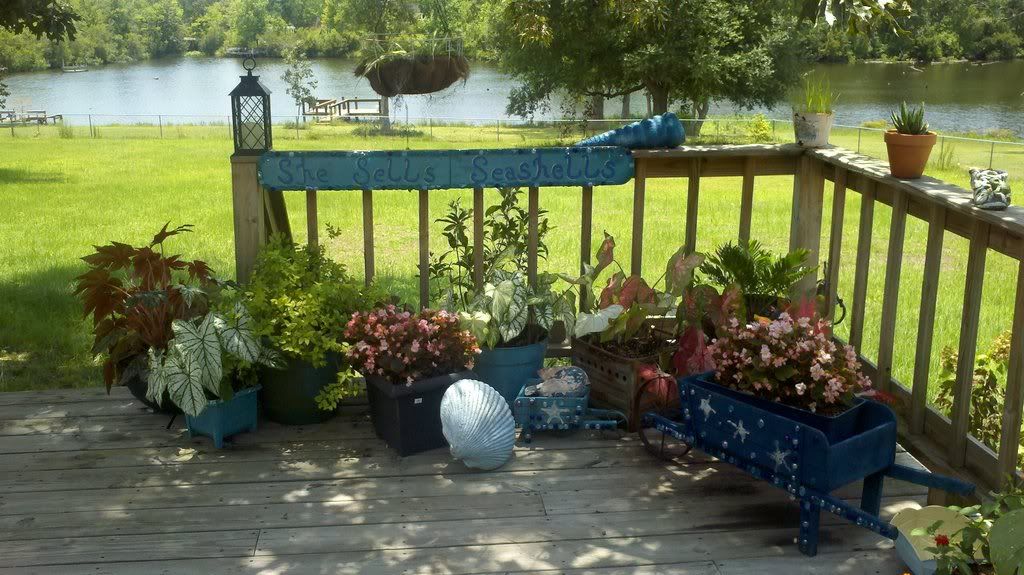 I just planted the coontie in the corner today. Also, my pink begonias, little princess spirea, and my caladiums who've been blooming since march. :)
All my "houseplants" are down here since it doesn't get any sun on the steps. The right side is lined too, you just cant tell because of my big begonia up there. :) lol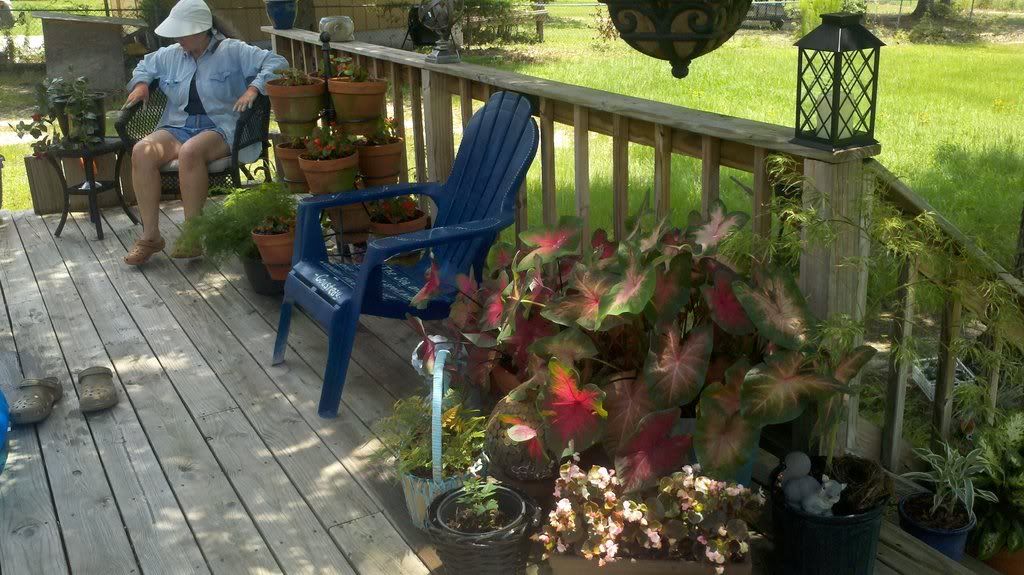 Some more begonias and caladiums, a couple ferns and a crimson diplandenia next to my mom who was not happy to be in this picture. :)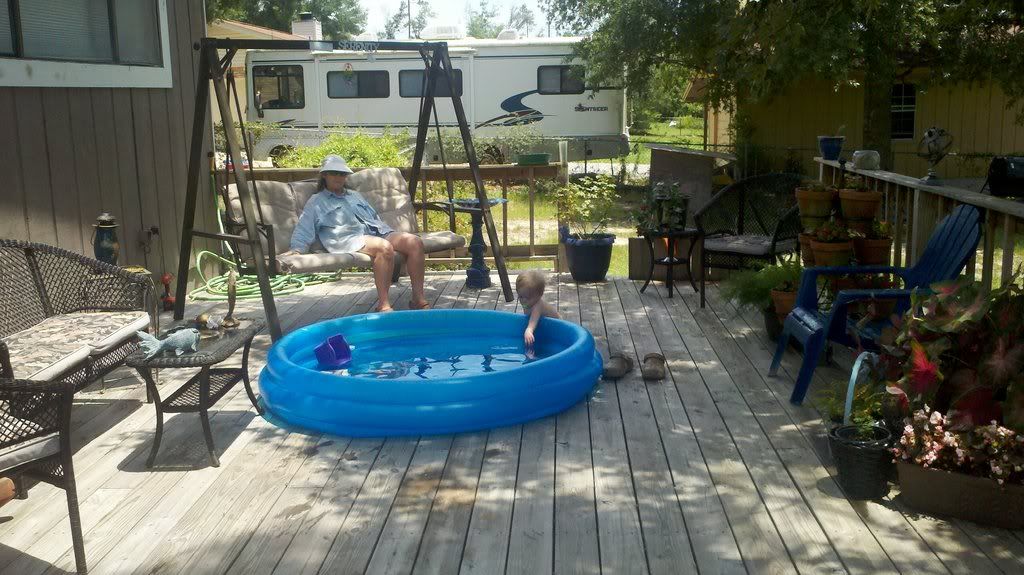 I need to redo my swing since a storm took out the top this winter!
I got this little guy for a dollar while yard saling a couple weeks ago!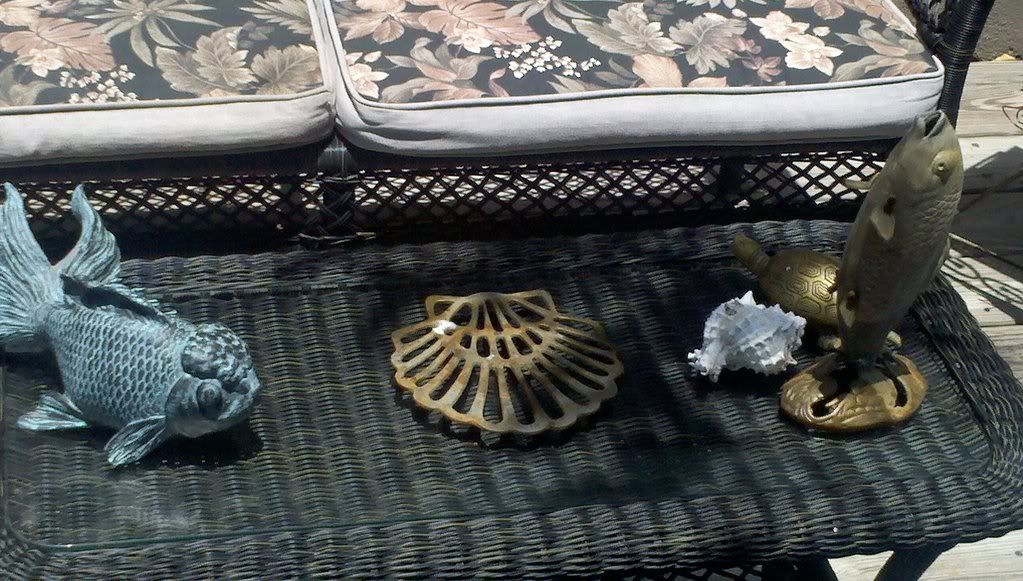 A couple little yard sale brass nick nacks that are currently rusting....(AND I LOVE IT!)
I got this mosaic lantern on the clearance rack and fell in love...I got the other little hangy suns at the dollar store...they're more for little things for my son to bat at while playing outside.
I got these last week from CVS for four bucks. They have a timer and the candle flickers from 9-1. They look kinda eerie....but it's a neat effect!
Well, thanks for looking at all my junk. None of my friends "get it." So I just thought I'd share. :)
erin