Avocado converted to Houseplant (pics)
greenman28 NorCal 7b/8a
November 23, 2009
Greetings, everyone! And Happy Thanksgiving Break!
This summer, I had five avocados sprout in my garden. I selected one of these to become a houseplant at the end of the season. I chose the shortest, stoutest avocado seedling, as I didn't want to end up with a lanky, floppy plant during the winter months.
I was encouraged, by my sister, to try an avocado. She's had two large plants for two years now, and she's successfully overwintered them both in a semi-warm laundry room. However, her plants are tall and floppy (and space consuming). So my goal is to keep my avocado short and bushy and "house friendly" with regular pinching/pruning.
In the interest of full disclosure, I'm not *sure* if this avocado will survive. I destroyed roots - primarily the long, woody taproot - when I dug it up (not to mention, half the pit fell off). I noted that the roots were quite woody, with a lack of fine root-hairs. When I snapped the taproot, I also noticed a faintly-spicy, pleasant scent. I actually dug on November 11th, but have had to wait for my photobucket limit to re-set before posting new images.
Anyhow, without further ado, here's the process of extraction and re-potting: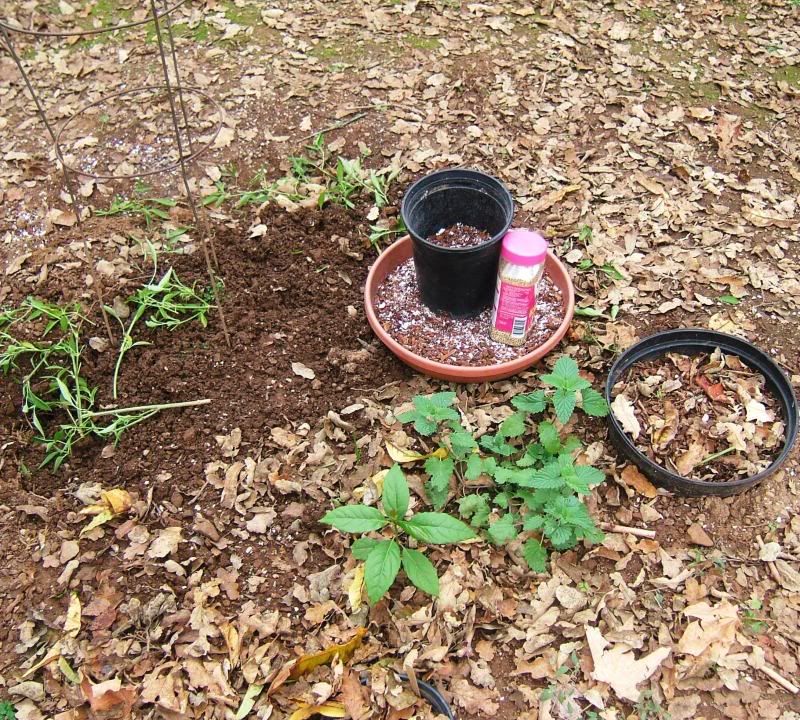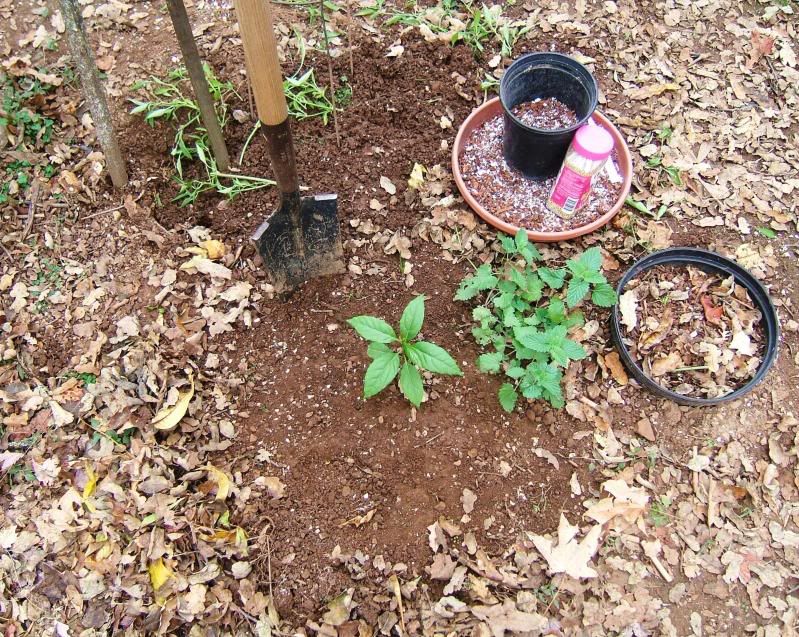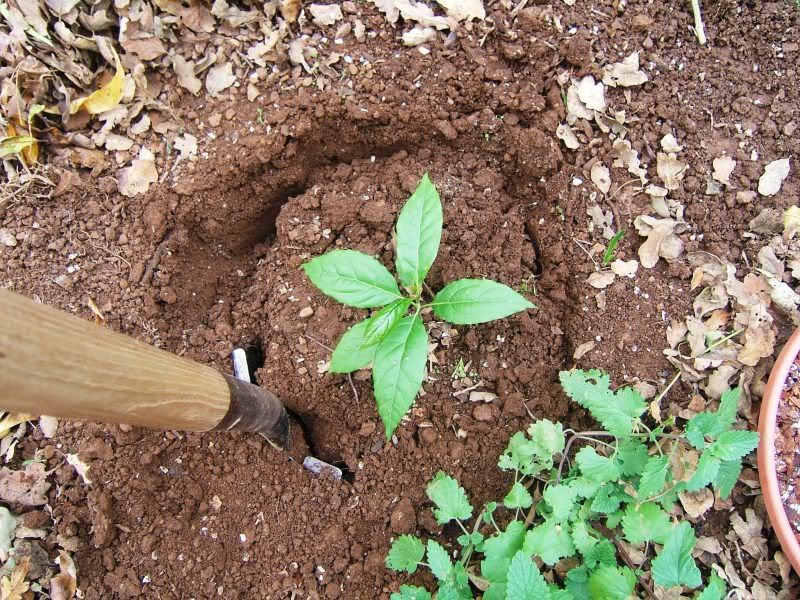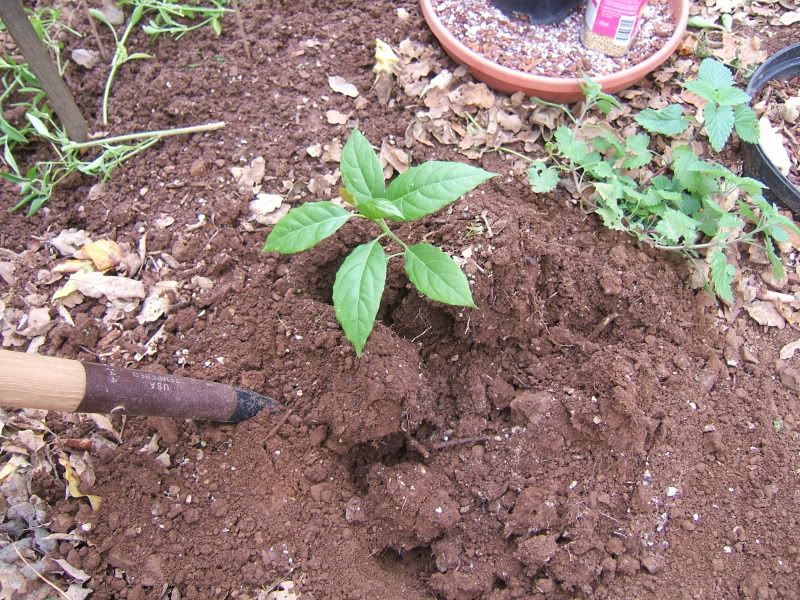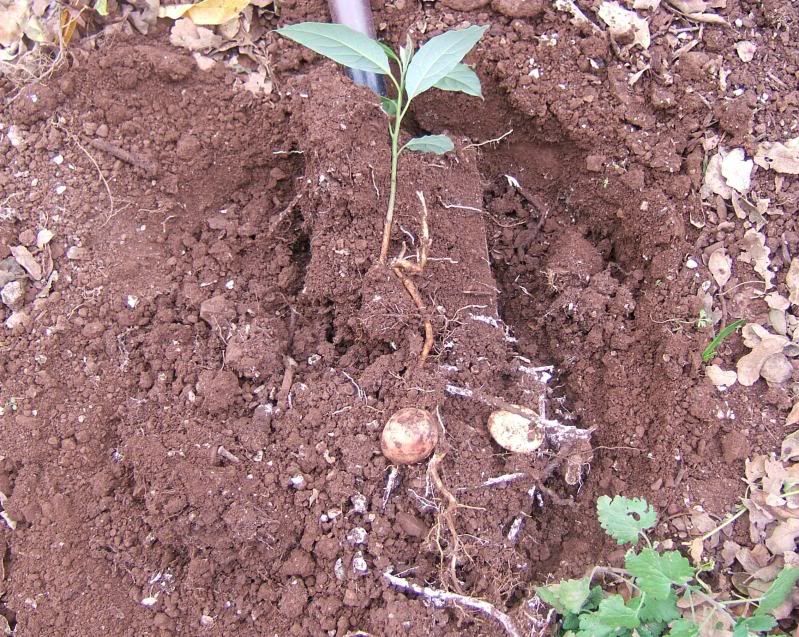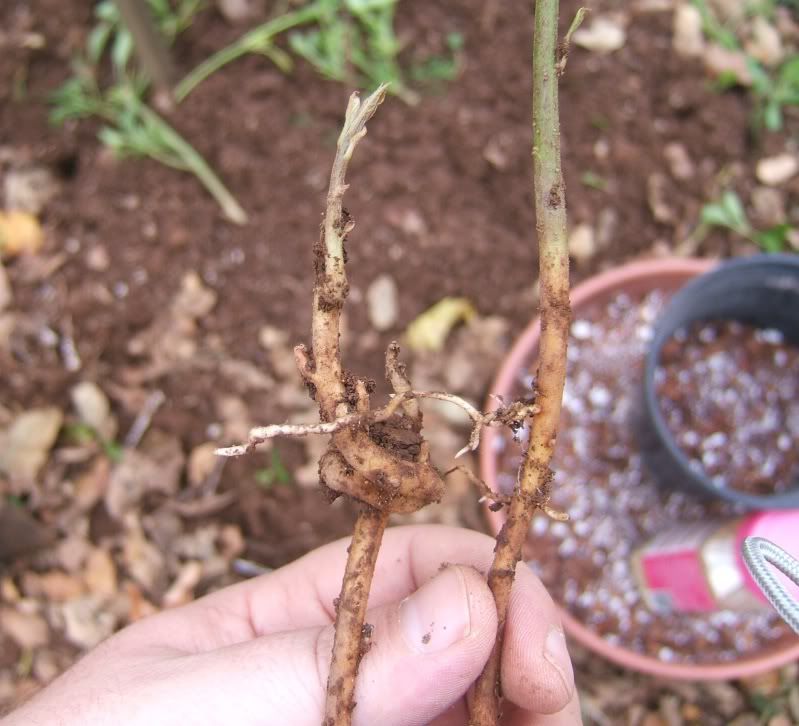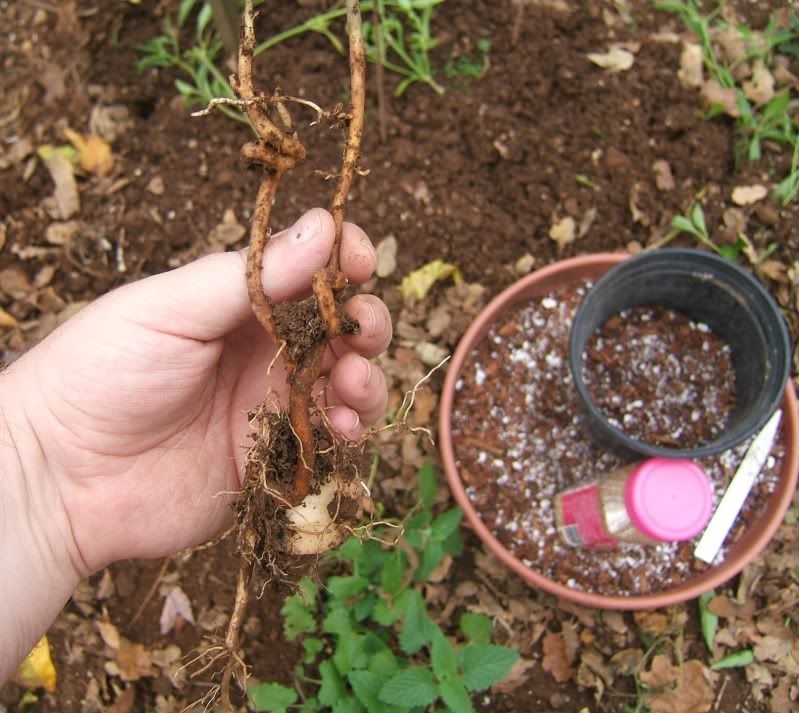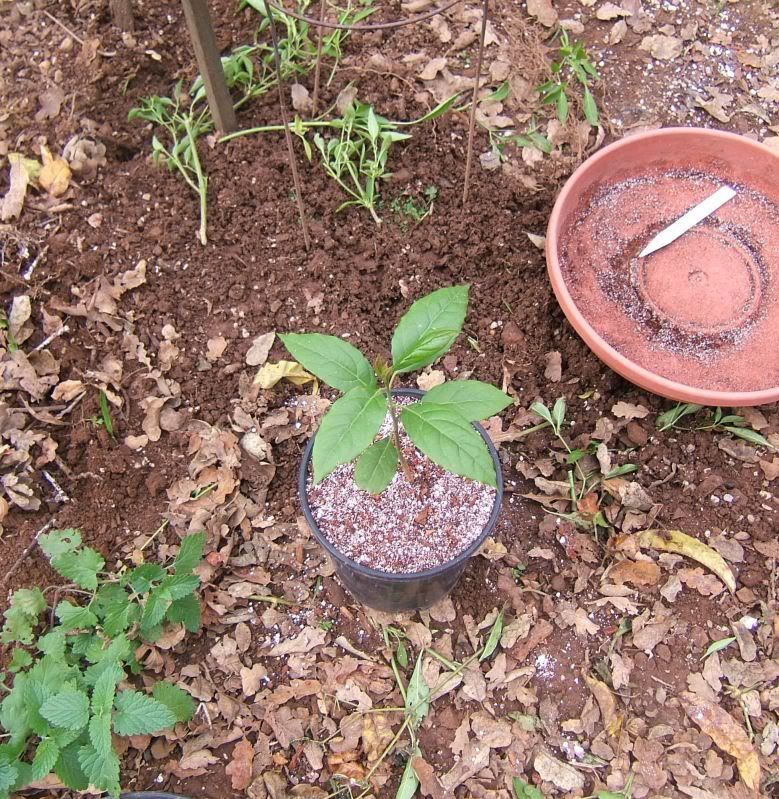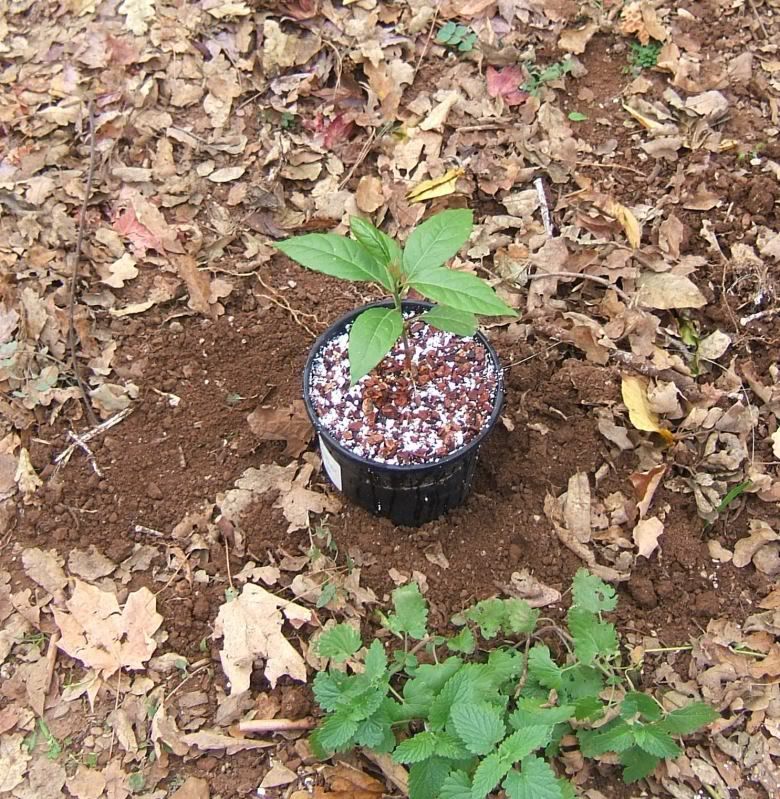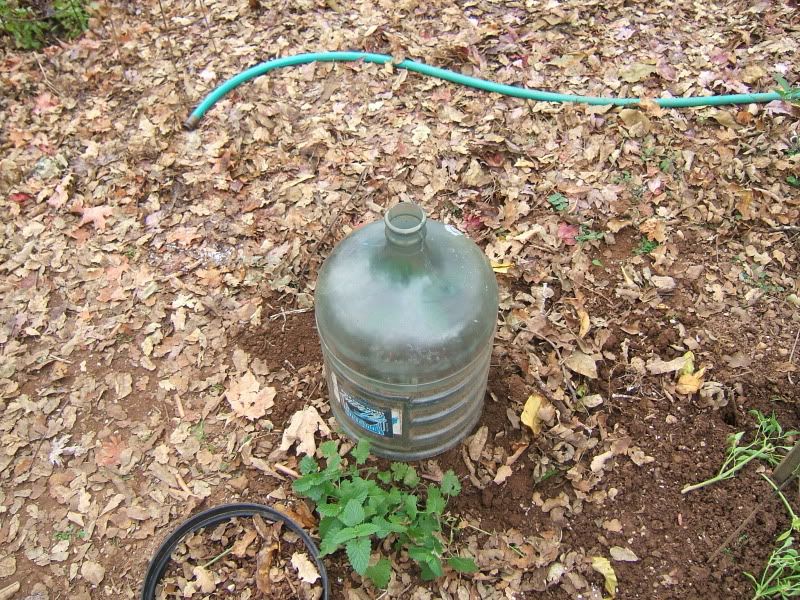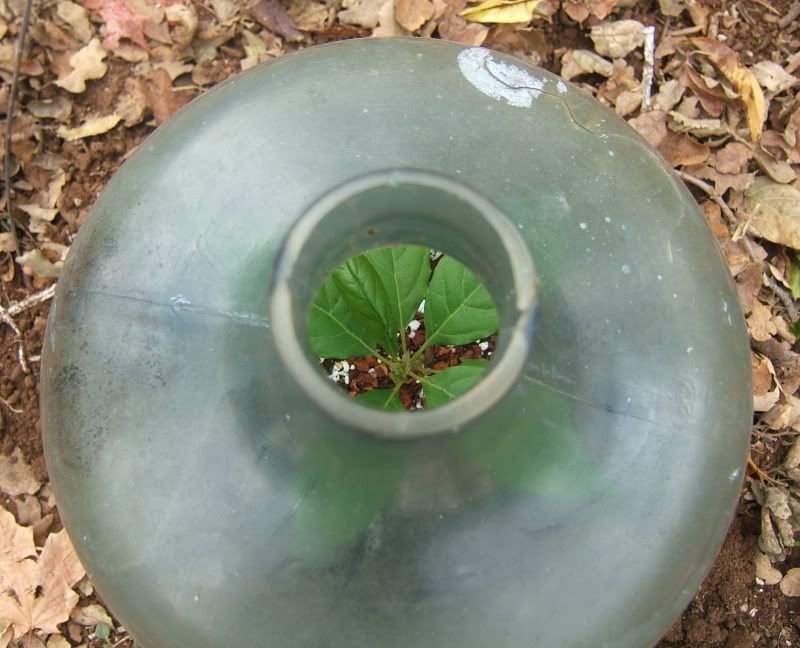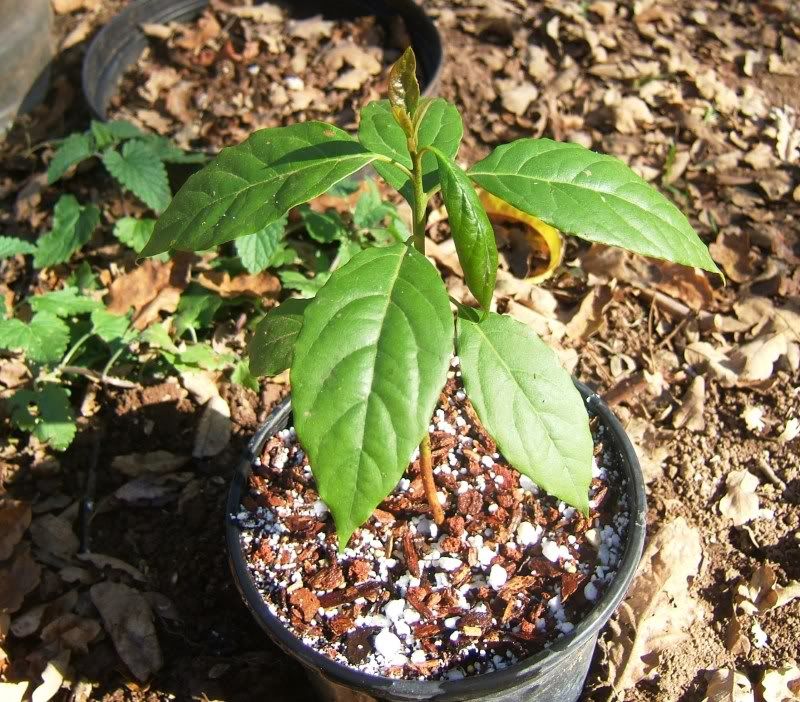 Josh