Philodendron fungus??
contrition
November 13, 2010
Hi,
I'm in Arizona and I am going to college right now. I live in a dorm and have been keeping a houseplant in my room for the past 2 years.
Recently I noticed a strange growth on my plant (a philodendron, I am not sure which kind). I thought it was a flower but it kept growing and growing until it looked like a worm. My sister thought it might be a fungus, and I think she might be right. So my question is, can you help me identify what it is and how I can get my plant back to healthy if this is indeed a parasitic growth?
Thanks!
I'm including pictures. In the first one you can see the wormish growth I mentioned. In the second one you can see it again and some other growths which started coming out of the philo's stem at different angles.
Pictures: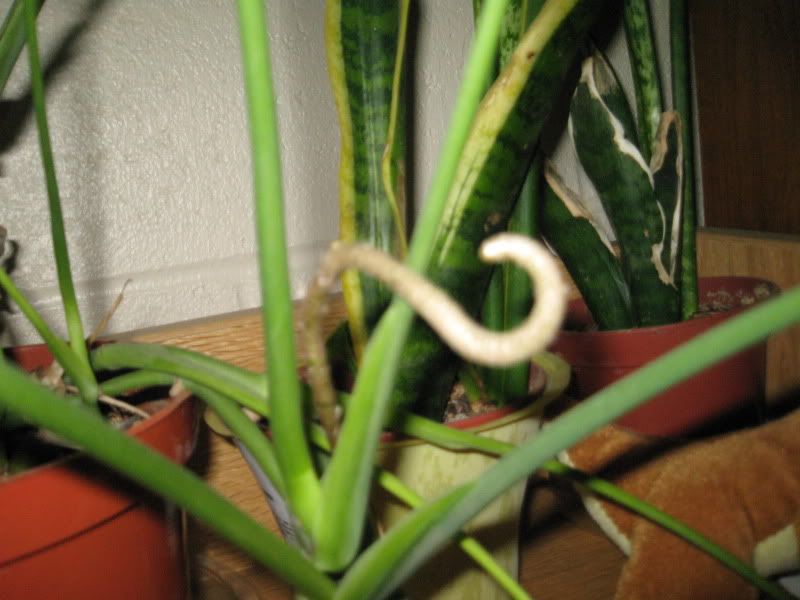 In the second picture, you can see the stem of the large growth going off the top of the picture (and where it comes out of the stem, which is near the bottom), and then 3 smaller growths.
Please help me heal my poor plant :(