Lily Garden gets more GJ added!
Remember in April when I showed you this pic of my lily garden...moved lilies last Fall & added some new ones...then painted this wind turbine & put it on already existing old post thing-y (because cow weathervane was stolen). We had built the triple floor birdhouse in March & mounted it on the tall old post.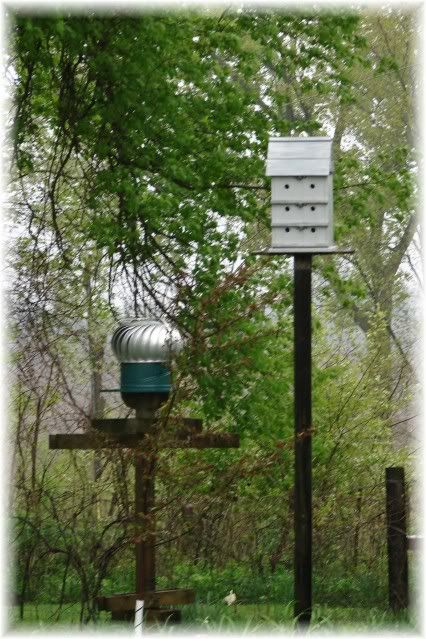 Then in May I hung this dragonfly & birdcage to the post arms: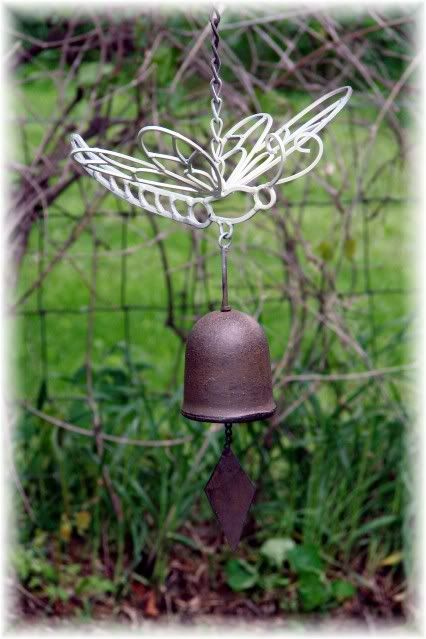 A week ago I moved old birdhouse from baker's rack & mounted it on one of the arms & moved my old cream separator to one of the bottom arms & planted German Ivy & some Nastrium (sp?) seeds. Then DH & I had a great 3-day mini-vacation & our SILaw found us places to "hunt" GJ!
Here's one of 2 old metal wheels I got & added it near the separator:
Here's another angle:
And then I got this old gate that would have been burned...my DH is going to replace the bad pc with barnwood eventually...but for now it's holding tog.!
And even scored another old watering can!
And here's the full view of what the new lily garden looks like now: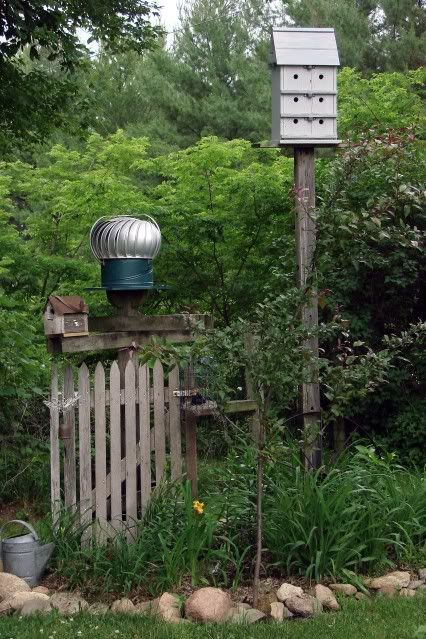 And even the moved lilies are starting to bloom...Yippee!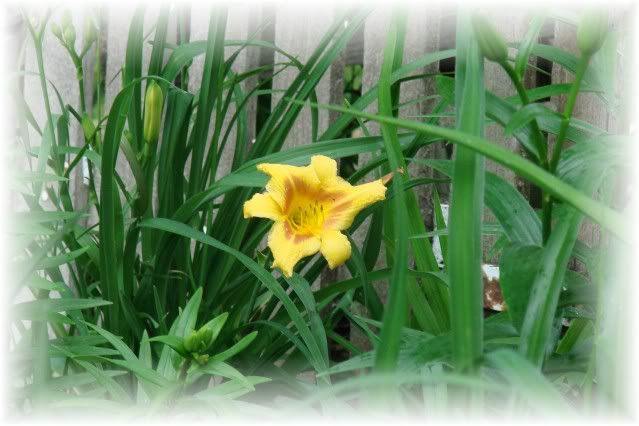 I think it's looking pretty darn good now! But am going to build a couple more birdhses with DH & add to top arms. Gotta love GJ huntin'! Thanks for lookin'! Jeanne S.