What did I do on vacation?
concretenprimroses
(4B NH)
June 23, 2011
Shop, of course!
Dh had a several day meeting in the beautiful white mountains of NH so I went with him. When he didn't have business we hiked (huff puff on my part). while he was in meetings I shopped. I didn't go to the outlet stores in Conway. Oh no. I sought out every antique, junk and thrift store I could find!
Bethlehem NH, quite near beautiful Franconia Notch and Mt. Washington, has a lot of antique stores! I got some stuff at one or 2 other places.
I think I found some pieces that I need to finish some plate flowers. And since i was on vaca, I spent more money than I would have at home. Almost $40!
Here's what I got: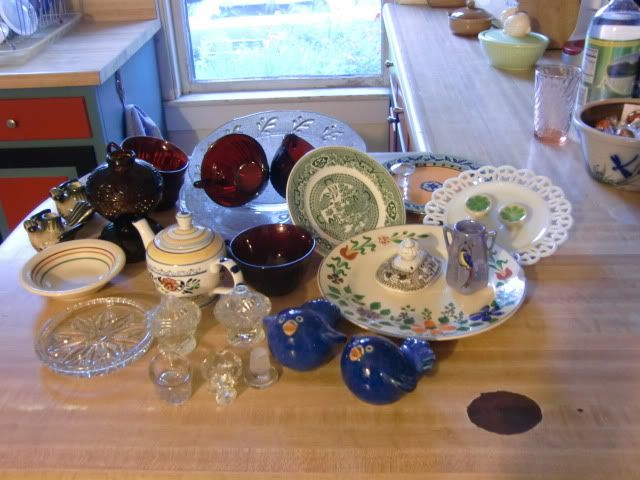 One man was so nice: when I asked if I could have a plate he threw in the garbage because I mosaic, he insisted on giving me this little vase and old sugar bowl cover too.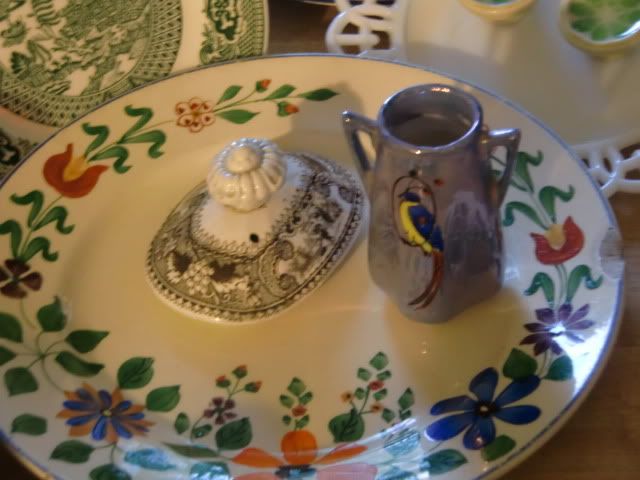 Some of the glass is for plate flowers, and the ceramic plates too or to break for mosaic. The blue birds were a splurge at $4 each, but I just love the idea of them on top of a totem.
Hopefully next week I'll post some of the stuff I made this weekend, rain permitting!
TFL
Kathy