Tipsy Buckets Overflowing!
jeannespines
June 17, 2010
These are the tipsy buckets blooming like crazy in this hot/humid/rainy weather here in Iowa! Made this GJ last yr but planted diff flowers this yr in May...and definitely they like the full sun ..pic taken today.
Wave Petunias, Dusty Miller & Lobelia: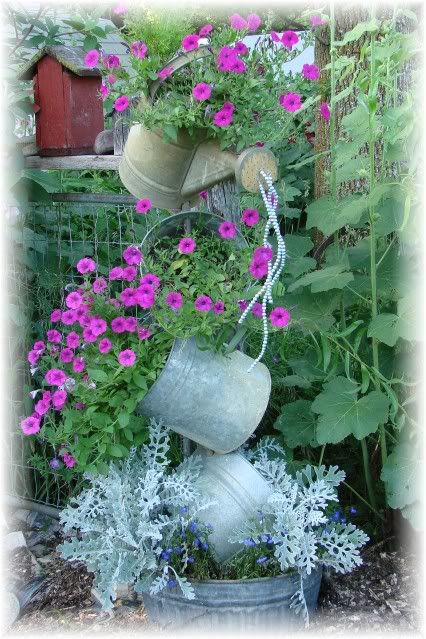 The watering can idea I got off the GJ forum here some time ago...(maybe cindee's?) ...& this old watering can bit the dust finally & it meant alot to me cause my Dad had got it for me at a GS many yrs ago. Beads are glass beads on wire. Thanks for lookin'! Jeanne S.