ICK! For Dirty Birds Only!
jeannespines
June 25, 2010
I so admire the many glass projects on our GJ forum ....so maybe someone can help me with this problem.
I don't do alot of glass projects for outside ... have made a couple birdbath totems & then this one ...from a Metlox Shell bowl...& this is what it looks like most of the time (country living...wind, dirt, & trees!) It's been out a couple mos. this summer & I dump out the old water...any solutions?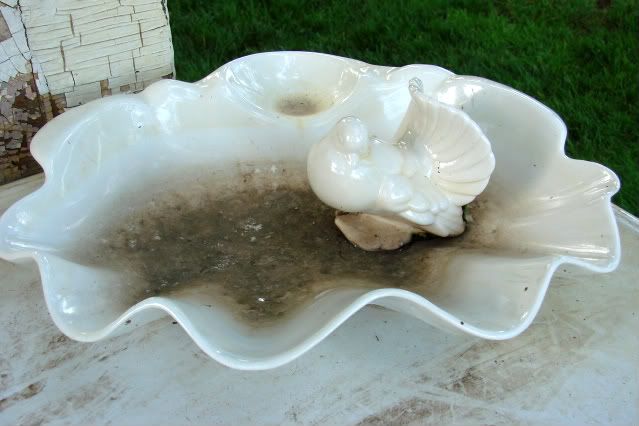 Here's the original pcs...so darn pretty!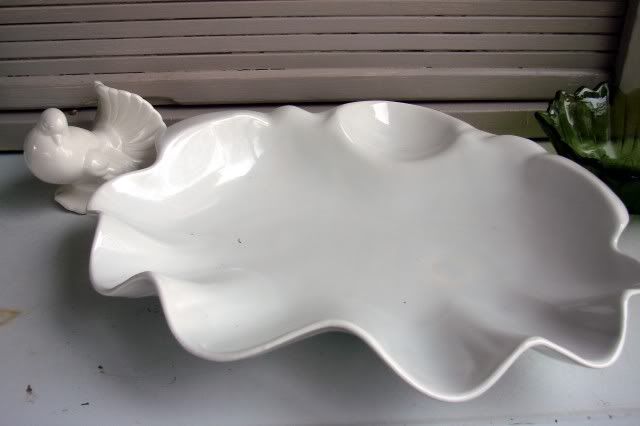 Thanks! Jeanne S.