Help Rooting Pitcher Plant Cuttings
puglvr1
(9b central FL)
November 13, 2013
Hi, I am very new to these plants and was hoping someone can tell me if the way I'm going to root these pitcher plant cuttings is okay or if there's a better way? I was given 3 nice cuttings and I added some rooting hormone on the cut ends and placed the cuttings in a container filled with Hyrdroton see link below (fired clay pellets) and filled it up with a very diluted kelp/water solution...I placed the pot in an aquarium for added humidity and will add some light for several hours in the evening...I was going to spray the leaves every other day for added humidity as well...is this method okay?
I'm thinking 6-8 weeks for roots to form, unless they rot first :o(
Thanks for any comments, advise and help!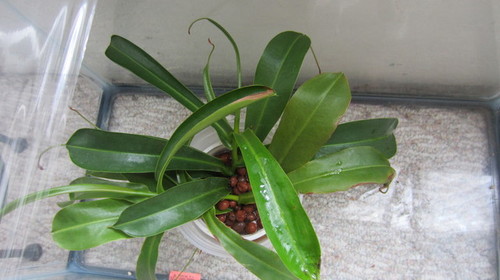 Here is a link that might be useful: Hydroton