Gardens are bloomin' ...lovin' GJ ideas!
jeannespines
June 26, 2011
Kirk's 'geraniums' posting reminded me to take a pic of the red Geraniums in my Door Arbor ...I've had a Mandevilla Vine the last 2 summers but this yr I wasn't having any good luck with it...so I bought this pot of Geraniums on clearance at beg of June: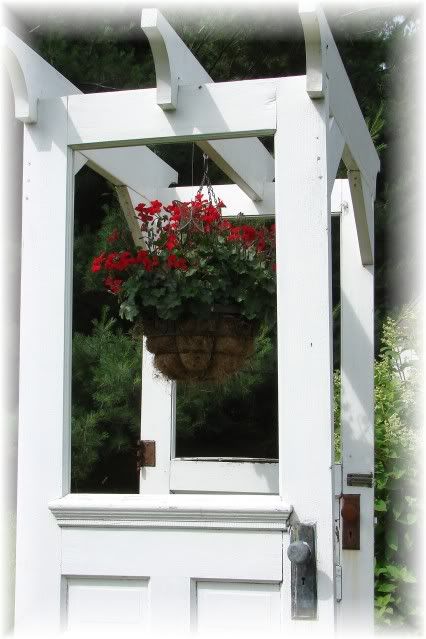 Here's a front view...if you look close, you can see the green stained glass butterfly that came in a Secret Santa pkg a few yrs ago from Purplemoon!
So I 'babied' the Mandevilla Vine along & moved it to the pool garden where I have this old water wheel (no longer working order) from many yrs ago... DH built it...the vine is coming along nicely now: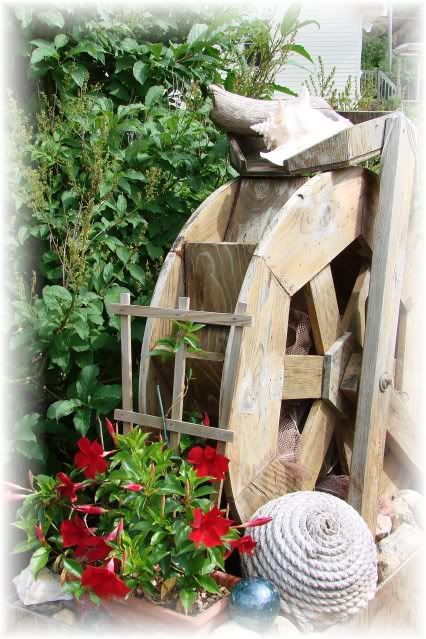 Been adding GS finds...shells, driftwood & nautical items to this garden... the BB is a few yrs old that I covered w/rope...& then I saw Kirk's glass floats in a recent post & watering spheres...so I added a watering sphere...been on the lookout for bargain glass floats for over a yr!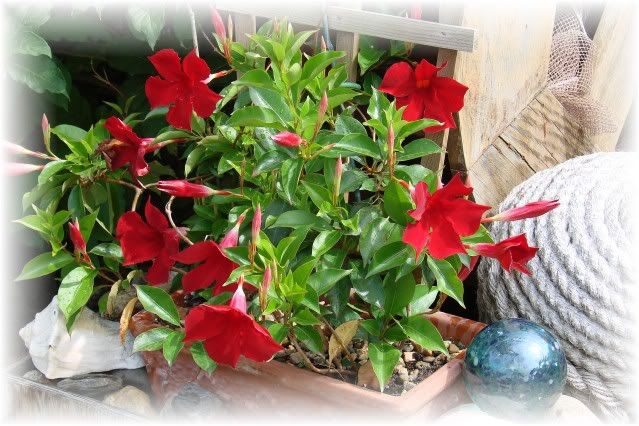 This barnwood 'Gone Fishing' sign & barnwood 'fish' are over 10 yrs old that I re-did the lettering a yr or so ago...it's near the waterwheel...you can see the rope has worn out on the old posts...been in the pool garden about 7 yrs:
And here's some Liles blooming at the pond garden: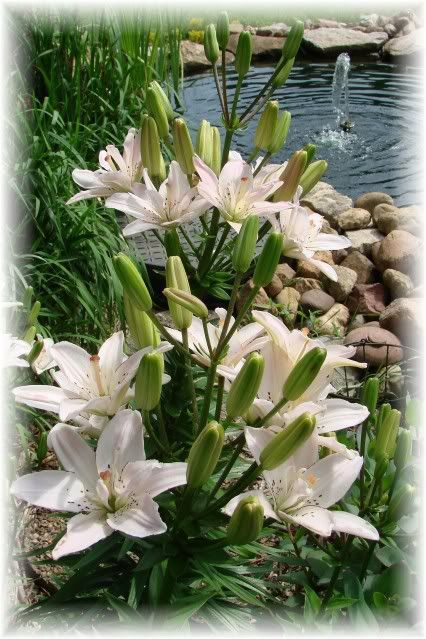 Enjoying summer! Hope you are enjoying it, too! TFLookin'! Jeanne S.