Pictures of Free Stuff
I shared on an earlier post that I received LOTS of cool, free treasures from our neighbors who are moving to Phoenix. People asked that I post pictures. Well, here they are! :o) Thanks for asking...
A drop leaf table, metal watering can, and snowshoes. We'll use the table for our crafts. The watering can is already in use! The snowshoes will be put to good use here in snow country in the Pacific Northwest!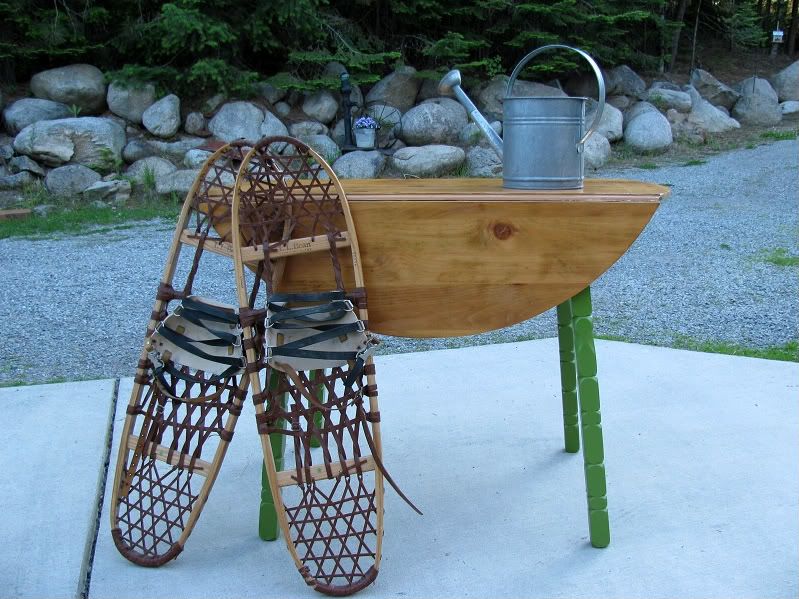 Here are "the tools"!!! Saw horses (which I was going to buy a pair this week!!!), a Coleman lantern, a roof snow rake (which we need here in snow country!), a garage light, a mitre box (brand new in box!), and a like new Ryobi weedwacker! I am in Heaven!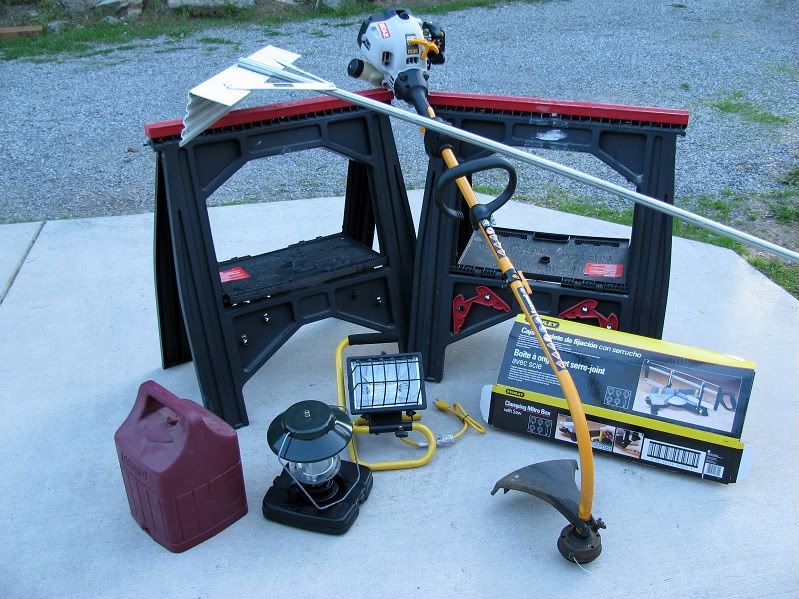 Bennington pottery (super heavy) with a frog motif...plus baskets! I want to use the frog crock outside!
A Pendleton wool blanket, a silver milk pitcher, and a wood fruit basket.
Finally, a moose, pottery bowl. Will use this with plants on my covered porch! :o)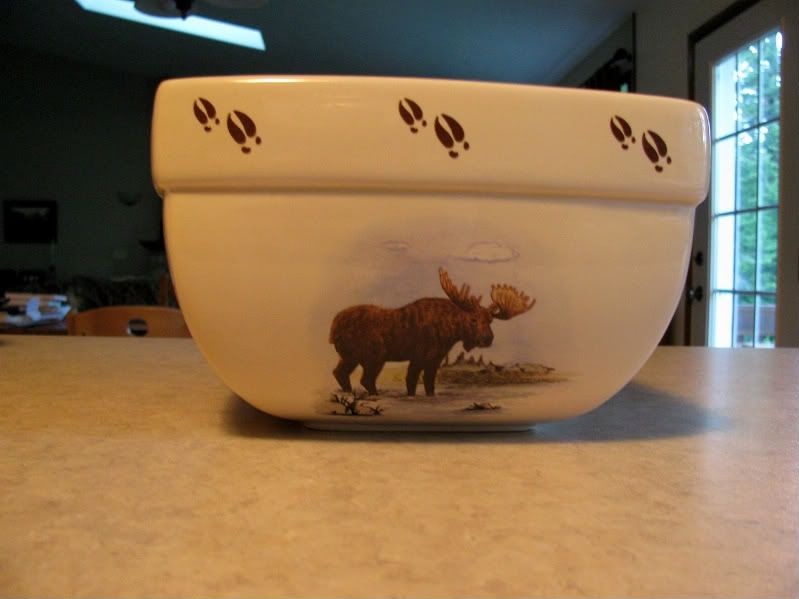 I hope I didn't bore you with all of our free treasures! Good stuff! Nice neighbors!
Bear Hugs! Kirk
Here is a link that might be useful: Original Post