new junk
luckygal
(3b)
July 19, 2009
I'm so excited I just got some new hose guards! LOL do I need a life or what?
Here are a couple I've had awhile. The twisted metal is from an old gate that was free years ago. DH sprayed them white. The insulators were 10¢ each.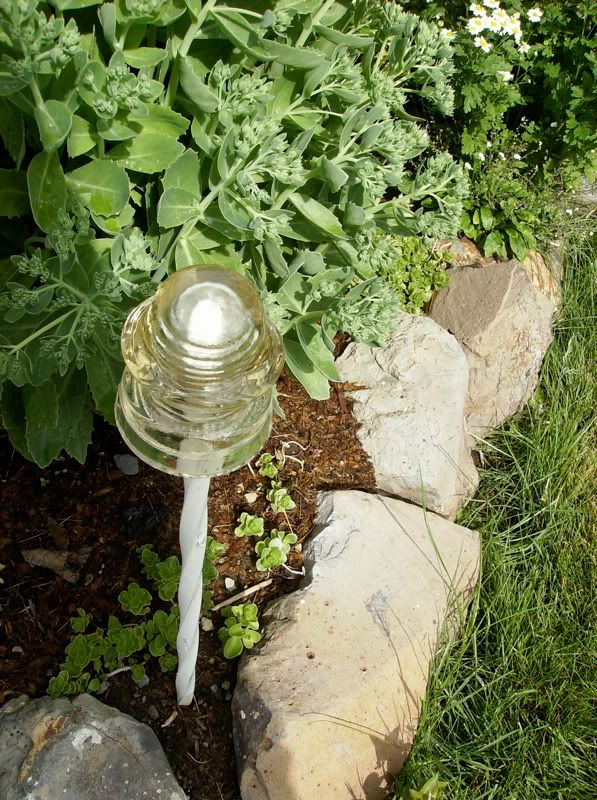 This pic shows one of the insulator type beside the path. Also a few of my totems and other junk in the perennial beds.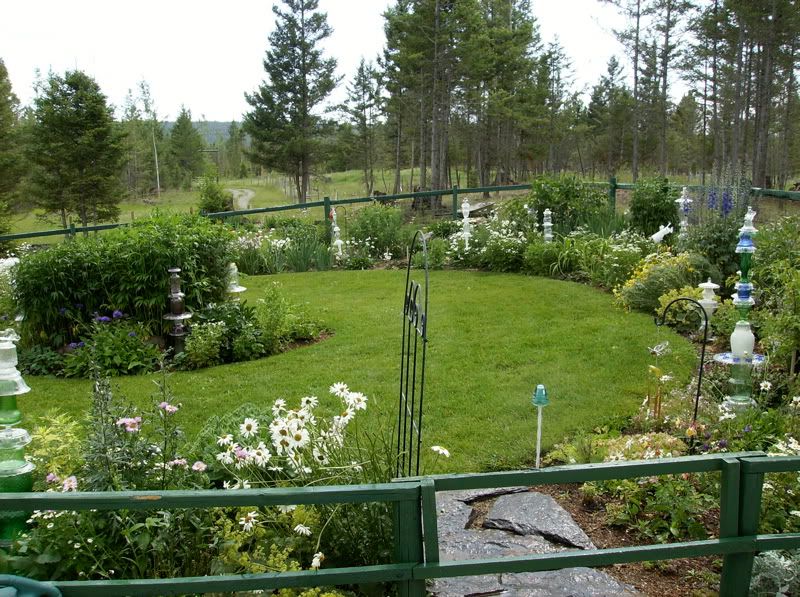 These are the new ones I'm so excited about - they are from an old fireplace tool set we bot last weekend. DH cut off the shovel, etc. so they just push into the ground, easy-peasy and there are 5 from a set. One set was $1. and DH just found another identical set today in a free box at a YS so will make me 5 more. I plan to use the tool holder on the patio to hang my small garden tools on. Not sure what I'll do with the second tool holder, any ideas?