Hog Panel Arbor ...Bittersweet has grown!
jeannespines
July 20, 2010
Remember this Hog Panel Arbor that DH & I did last summer in May (full link posted at bottom):
Well, this year the Bittersweet really took off...took this pic today: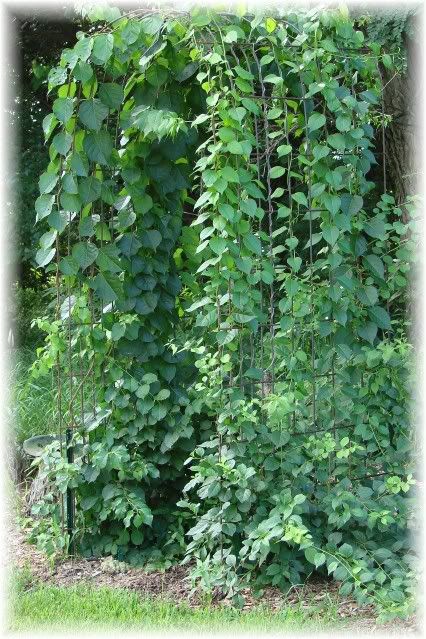 Here's backside view today...the little lizard guy (on ther rocks at the bottom of pic) I added last yr in Aug...took him in for the winter...but he's soaking up the sunshine this summer again:
Here's a close-up from the arbor front side:
I bought him at a flea market last yr ...great garden art!
Especially those eyes, uh?
More info on arbor is in the link below...now I hope the Bittersweet BLOOMS so I'll have some for Fall decor! Thanks for lookin'! Jeanne S.
Here is a link that might be useful: Bitterweet Hog Panel Arbor May 09