More 'Bloomin' Lilies' w/Garden Junk
The Lilies are really poppin' & it is a fun time of the yr...weeds galore, hot dry summer now ...but still enjoyin' the beauty of all the work!
Here's the Lily garden (again) w/old wagon wheel & milk separator w/German Ivy in it...it's on the backside of the old fence in the Lily Garden (now 2 yrs old)...dug & dug Lilies in Fall '09: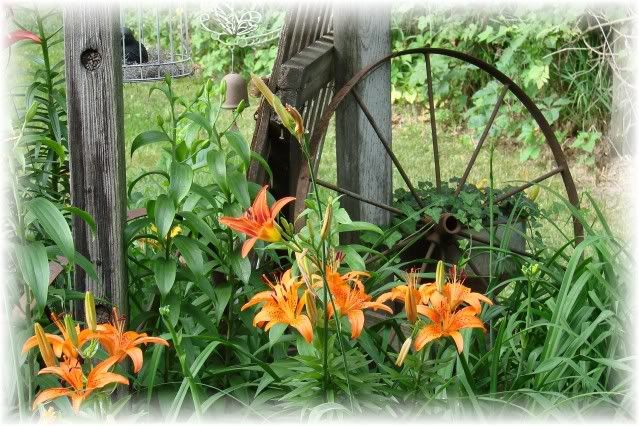 And here's a full view pic w/more Lilies blooming...& the birds are lovin' the birdhses, too!
Another Lily by the pond garden ...& I love the 'nostalgia' of GJ...like this cement fisherboy who has sat at our ponds for about 10 yrs...former life at DH's parents' yard:
TFLookin'! Jeanne S.