Is this a Schefflera?
pirate_girl
(Zone7 NYC)
November 15, 2010
Hi folks,
I found this plant in the hallway of my apartment building. I have a thing for variegated plants, so I took a cutting of this, not really knowing what it is but guessing.
I have it growing Hydro now in a little dish in my office where it gets only flourescent light. It's doing very nicely, on its 3rd set of new leaves since I took it to the office.
What do you all think please?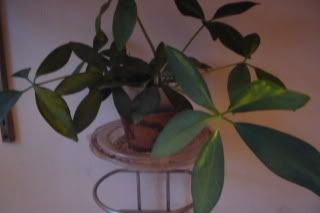 I'll try & get some better pix of it & post back.