My 'Purple Door Award' yes, really!
Barbara Kelly
July 14, 2010
Hi,
On the discussion side, I've posted about the ordeal I've recently gone through, and several members have kindly awarded me the "Purple Door Award".
I was very touched by that, and decided I needed to reward myself with a PURPLE DOOR!
Here is the just finished color and I intend trimming out that window with a wood frame and maybe paint that white.
I love the purple against the light green of my living room.. What do you think? too much?
Oh by the way, I picked up a wall mural years ago at a TS and just kept it with no idea where it would go. I moved in here, and had a plain, painted backsplash... ignore the dishes please...lol Oh, I painted the plain wood doors and replaced the knobs too.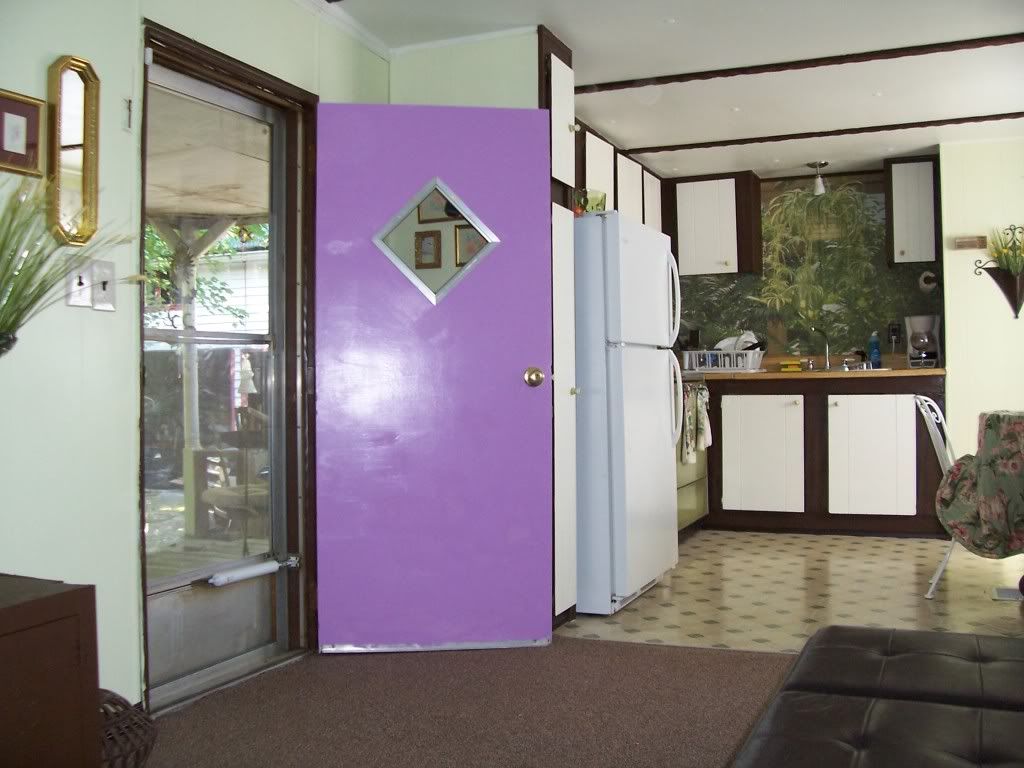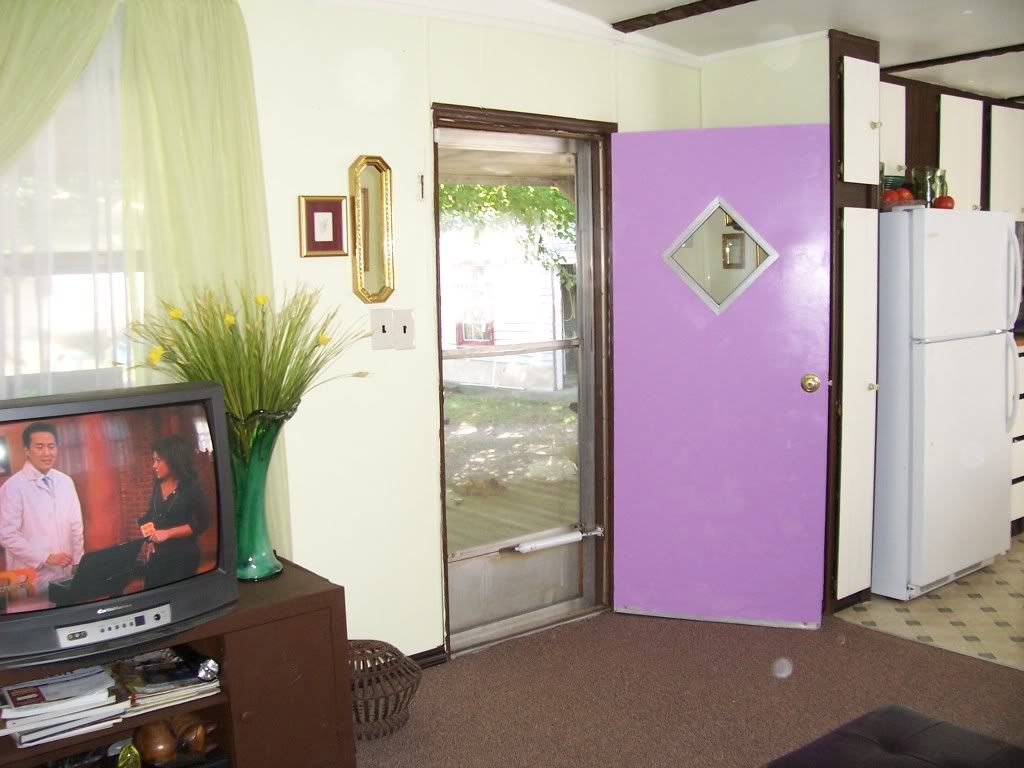 Yes, I was watching Rachel Ray...lol