Zoysia Scalping Experiment
oceanfrank
(9)
April 13, 2012
4/05/2012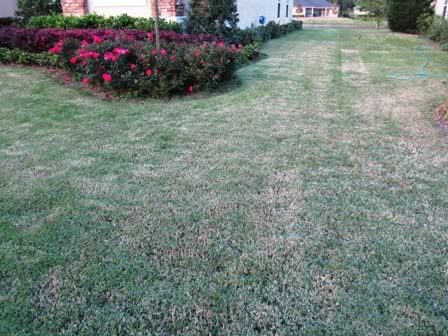 4/12/12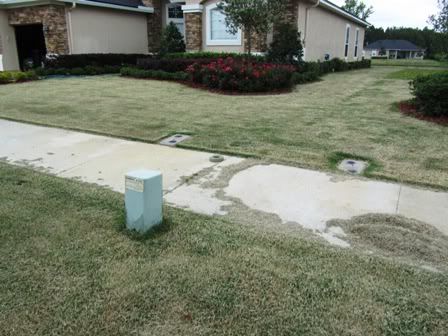 All future pictures will be stored here (Click View all):
Optimal height for Empire Zoysia is 1.5" (http://aggieturf.tamu.edu/answers4you/mowing.html).
Running log for 2012
2/29 - Cut Height 3.00"
3/29 - Cut Height 2.50"
4/5 - Cut Height 2.00"
4/12 - Cut Height 1.25"
Lawn Mower only cuts at 0.75, 1.25, and 2.00 at the minimum ranges.
Since I live in Zone 9, I decided to choose 2" over 1.25" as the maintenance cut for my lawn based water conservation and less need for cutting.
After getting a lot of feedback on this site I decided to scalp my Empire Zoysia and let you share in the process.
I know I have had a lot of trouble understanding what is meant by cutting it low, and scalping in the spring. I read about it, got advice, but was not able to find many examples of what it really looked like. Hence, for the benefit of others, I am going to document the process. Every 3-4 days I will take new photos and post. Given this is Empire Zoysia in Zone 9, I expect it to take close to two months to fully recover. Hence you will either share in my defeat at the lawn dies out, or get to watch some good advice turn into a great lawn.
Stay tuned.