My Garden Treasures - 1st Time!
soinspired
(6 (Central IN))
July 8, 2010
My first time posting pictures! Here's some of my favorite garden junk... All flowers I've grown from seed too. I'm so proud. I hope you can view the pictures.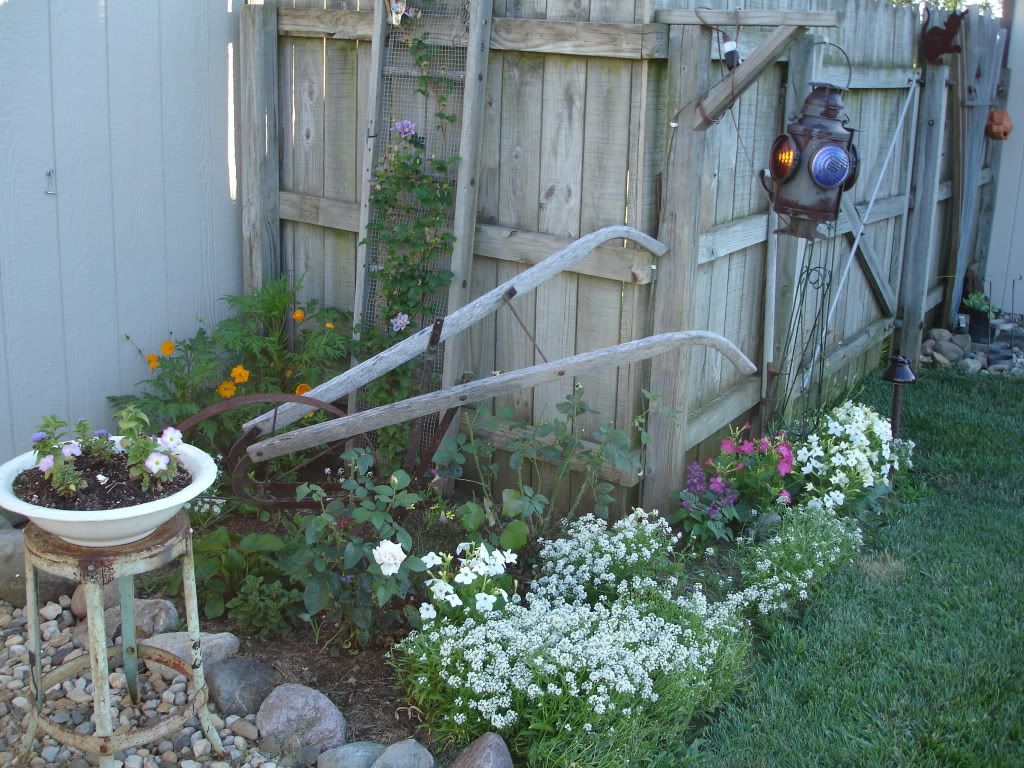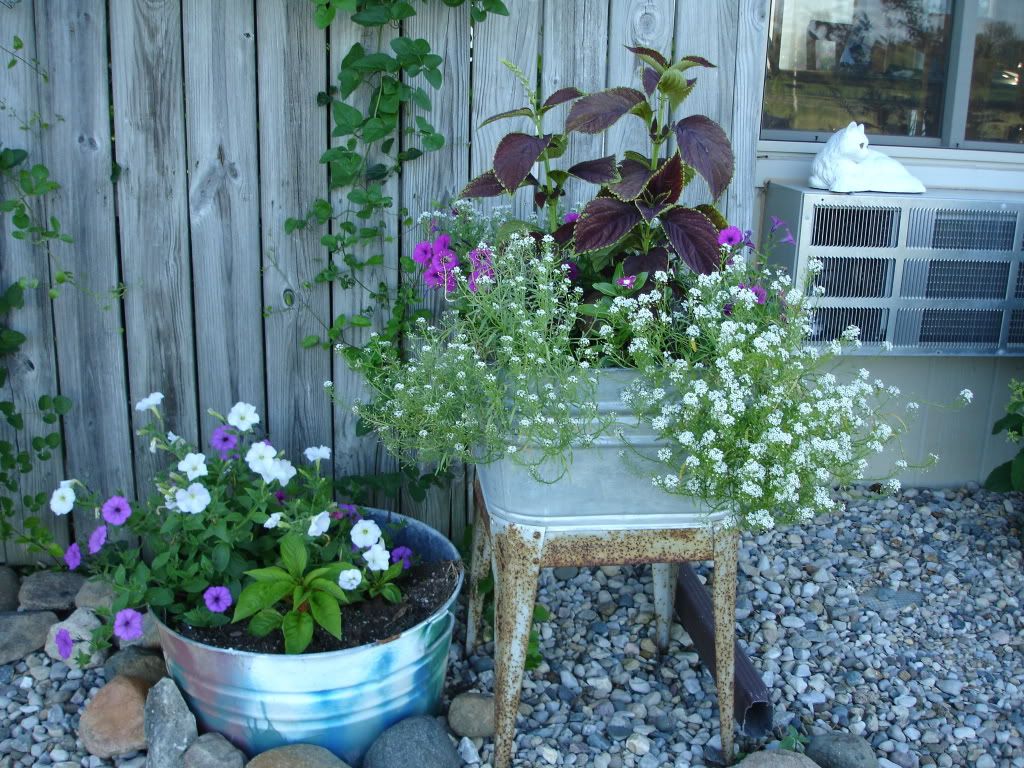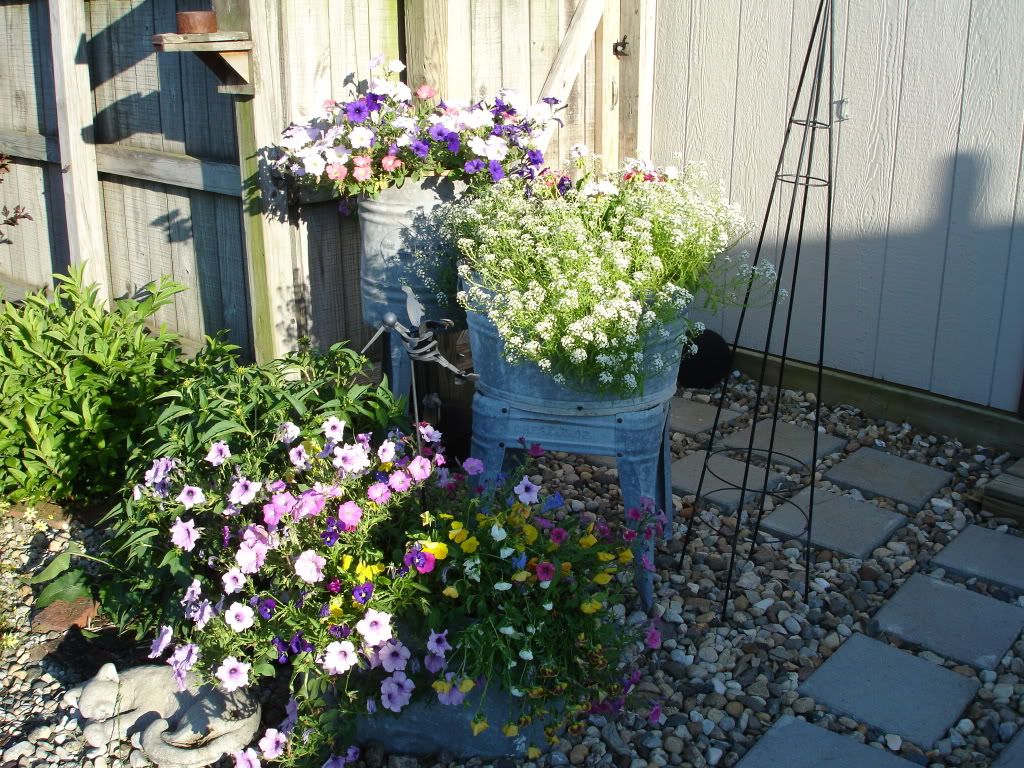 The sap buckets I purchased from Ebay several years ago. The plow, I won at an auction for $1.00. All the galvanized tubs were mostly given to me. The old iron grocery cart I won at an auction for $5.00.