More Garden Junk in the Lily Garden!
jeannespines
July 22, 2010
Remember back in April when I posted this pic of the "turbine" in my new Lily Garden planted the previous Fall: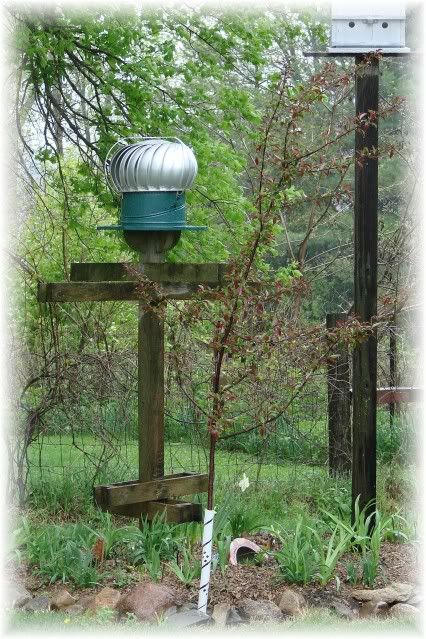 Then I started adding GJ ...in May the birdcage & bird & the dragonfly windchime...then in June added the old fence, milk separator & metal wheels...planted a vine in separator ...plus the birdhouses:
Now that vine has really been growing ...so this week I added a "fence wire wreath" to the old fence ...& the vine is peaking thru to grow on it ..also painted the birdcage creamy white (like I did the dragonfly..so it shows up better). Here's pics from this week:
A close-up of the wire wreath: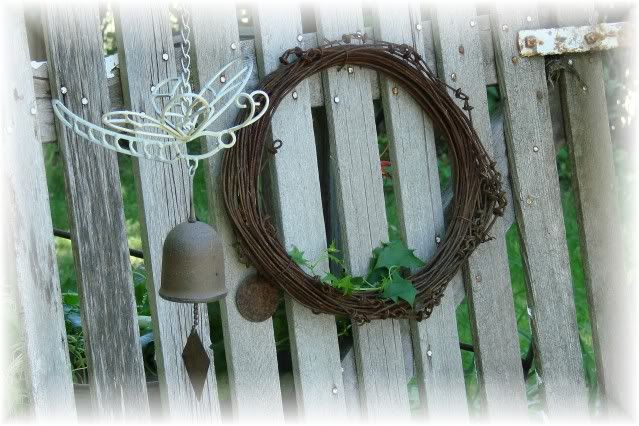 And here's a pic of the whole Lily Garden vignette...it's evolving yet ...I am pleased with the results! Thanks for lookin'! Jeanne S.