Look At My New Gem :) (Beautifully Colored Thanksgiving Cactus)
moonwolf_gw
December 4, 2011
Hi everyone,
Look at what mom bought me today at Wal-Mart. They had quite a few hanging TC's but this one really caught our eyes :). In the sunlight, the flowers look yellow! See for yourself!
(Same bud as the previous one but held my hand up to dim the light)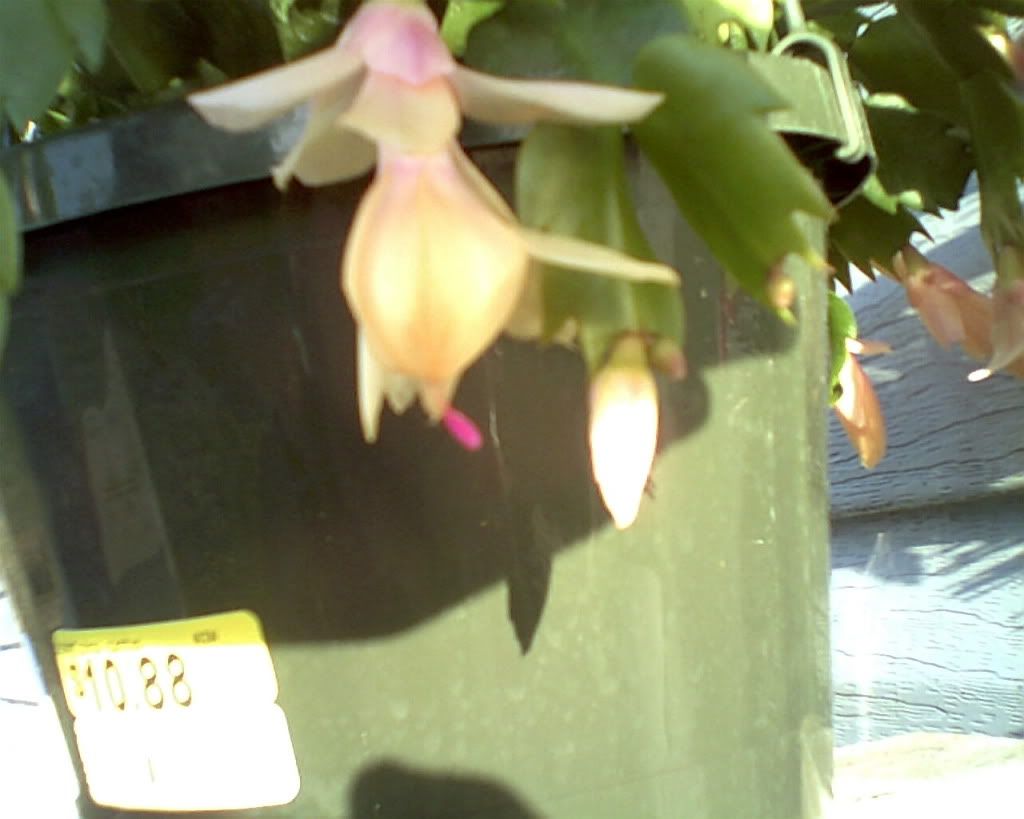 The entire plant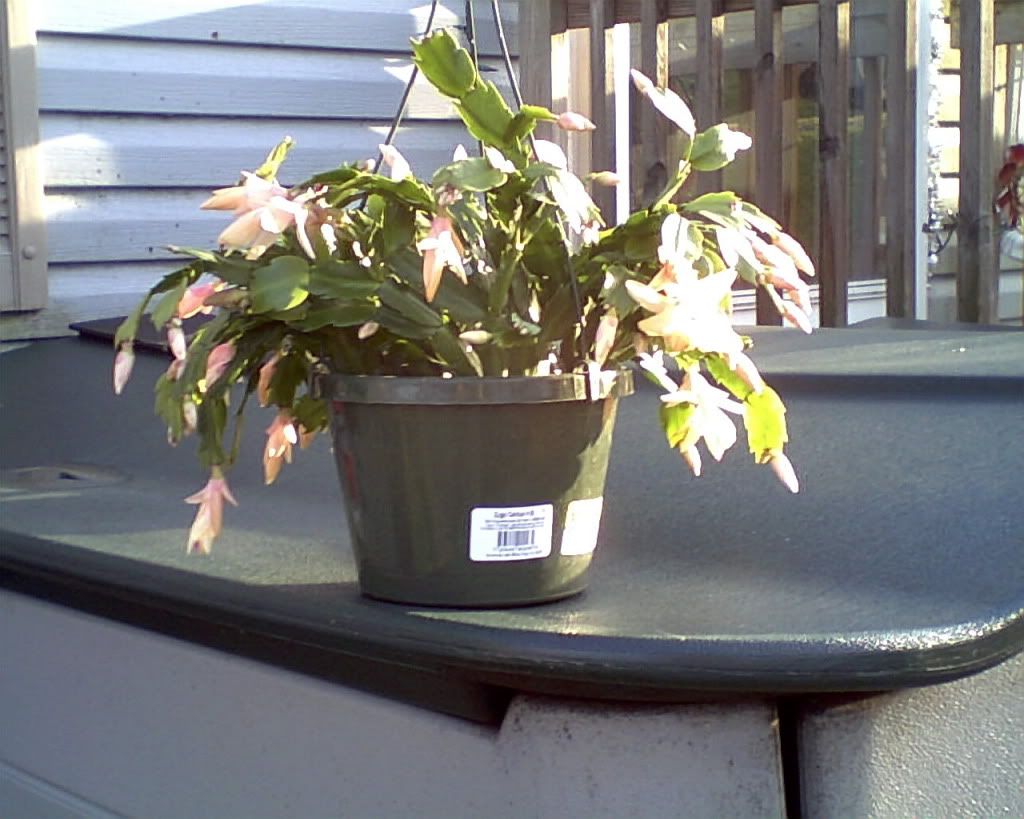 So what do you think? Is this a true yellow TC or have I just found a peach colored one that was grown in high light? I'll let you judge. If someone finds that it's the yellow one, I'll share cuttings in the spring :).
Brad AKA Moonwolf