What I've been up to
kylslil1
(8b)
July 11, 2011
Well,I've had to put a couple of my projects on hold because I had to get a section of my hydrangea bed done. (dh's requirements) But boy has this project taken a bunch of twists. DH wanted me to make a border for the hydrangea bed near our deck...so I took some old pieces of 6x6's we used to build the dock, to square off the area. I wanted to make a plate border (like I've seen done here)to add some eclectic-ness.
(that's not me, that's my friend caty--sorry for the funky angle, i rotated it) So we set in the boards and I laid out the plates. Weeeeeeell, neither she NOR DH liked the plates...said they were too "hodge podge." Said I should paint them and make them more uniform. (blech) To which I replied....right and that will chip off in no time. So, I finally gave in and sprayed the whole lot of them.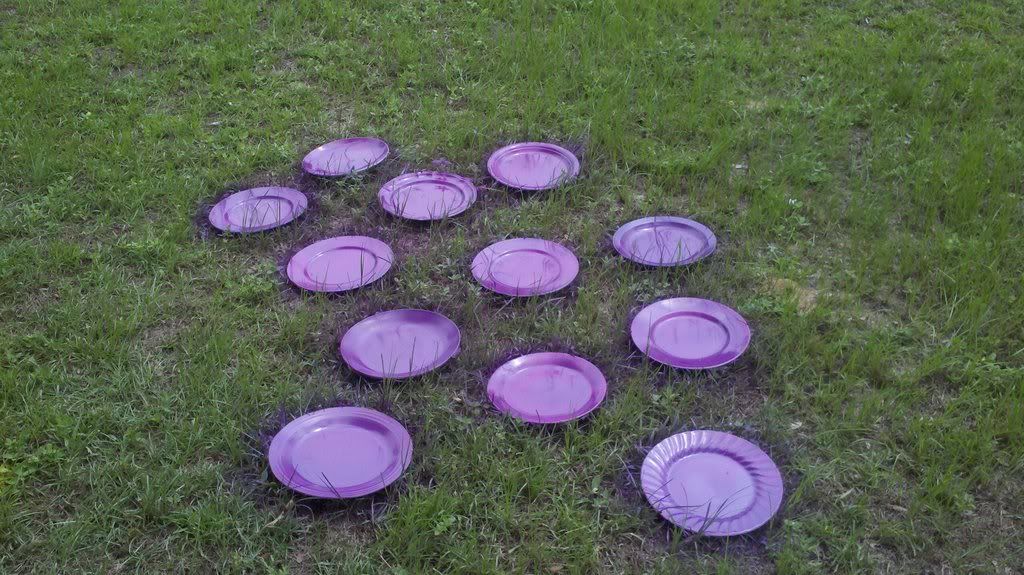 Then they came out to see what I'd done and they both said...YOU CAN'T HAVE PURPLE AND YELLOW THOSE ARE LSU COLORS!! (big eyeroll) So whatever, i'm gonna fix them however I want and the heck with it. LOL I'll post a pic when I get finished with them.
erin