Revamped Child's Chair
I got this little chair last year at the curb and I painted it, but left it out all winter and it got pretty scruffy. I had made the concrete bowl and left it as a birdbath.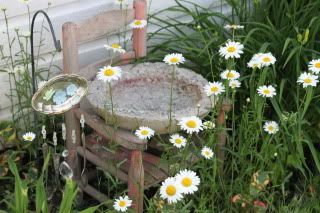 This year I cleaned out the gardens a bit, repainted the chair my new favorite color "marigold" and planted in the concrete bowl. (birds did not love it anyway). I really like this corner now.