Poinsettia Chronology
tsugajunkie z5 SE WI
December 19, 2011
I am down to two poinsettia that I still do the whole photoperiod thing with. One with cream colored bracts that I've had since 1995 and a multicolored pink and cream that I've had since 2000. Thought I'd share a quick photo journal from May until now just to illustrate one method.
Cut back in May and set in the garden to summer outside.
First is what will be the cream one and second the bicolored one.
In September prior to moving indoors.
My seed starting area is idle in fall so it makes the ideal spot to give them their required light/dark periods. Cardboard boxes enclose the the lights and plants keeping unwanted light out.
From the inside of the box...
The final product. Both plants stand over 4 feet tall and actually would have benefitted from pinching back around the start of July. Alas, I forgot.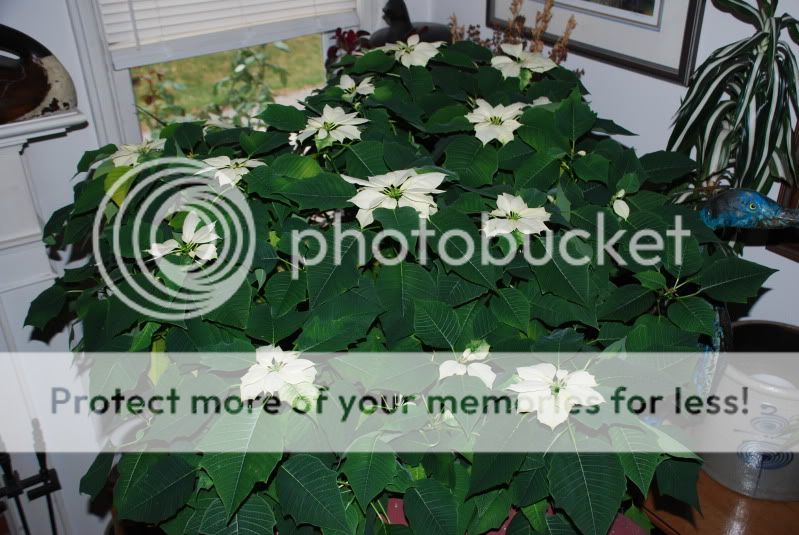 This ones a bit chlorotic this year. Will need to repot next spring.
Hope you enjoy them and have a blessed Christmas.
tj