Blue Bowling Ball
A friend is having an estate sale tomorrow...let us do a preview today! YAHOO! My wife Carol said we didn't need more treasures but then said, "Let's go check it out!"
Bought soooo much! (I'll post the other treasures in another post.) This is my favorite find! 50 cents for the ball, bag, and shoes...although I only wanted the ball! LOL Isn't it a cool color? I placed it where I had my fall bowling ball. (We'll put the fall one back there in the fall.) My friend's Mom said she had another bowling ball and will give it to us!!!! She was tickled as to how we were going to use it. :o)
Just had to share our cool, 50 cent, blue, bowling ball! Bear Hugs! Kirk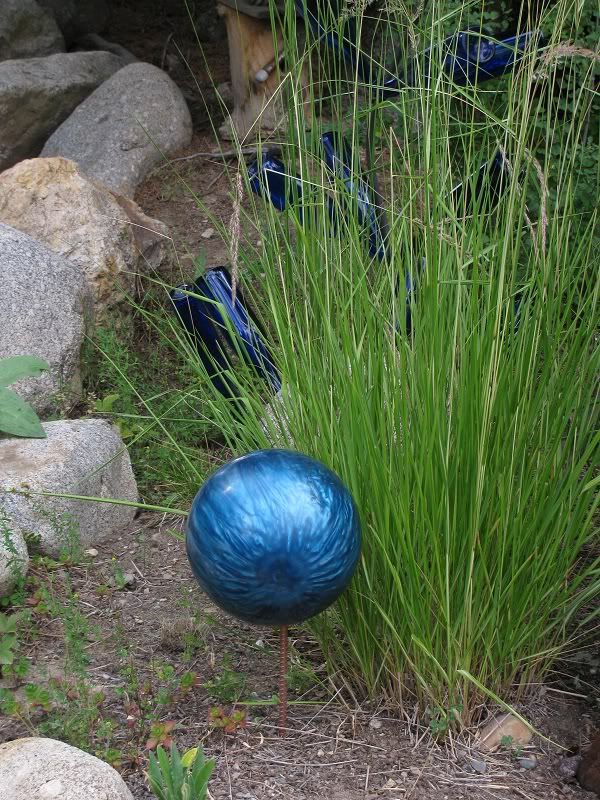 My fall bowling ball...another garage sale find for $1...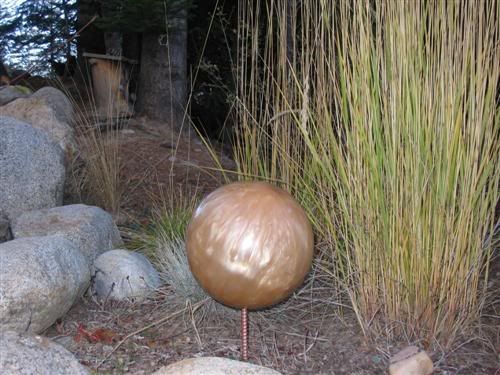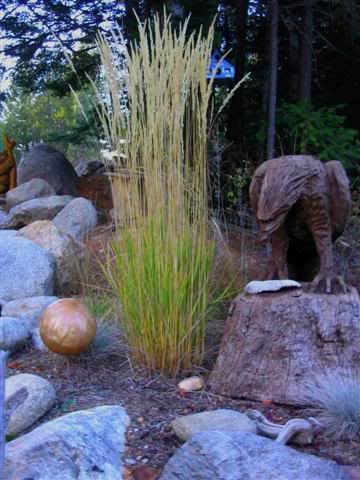 If you missed it, here's the Penny Bowling Ball I made in the Garden...