Junk Store finds
concretenprimroses
(4B NH)
July 1, 2010
Well I went out to look for some more red white and blue. I found some - but I got other stuff too. Quite a haul really. I'm going to save the red white and blue to show once I've made stuff.
Here is the rest of it.
Plates to break for mosaic! I hope they pass the "tongue test" and can be used outside. The willowware saucers were 25 Cents each.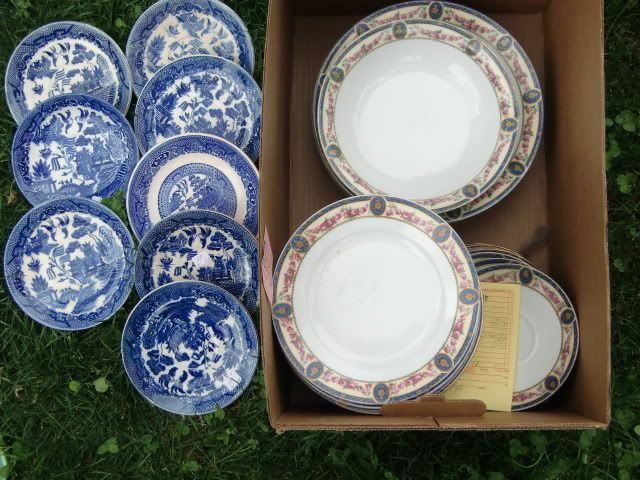 Here is a close up of the pattern of the dishset. On the back is printed Mapoco ware Made in Czechoslovakia. I'm not sure they will hold up: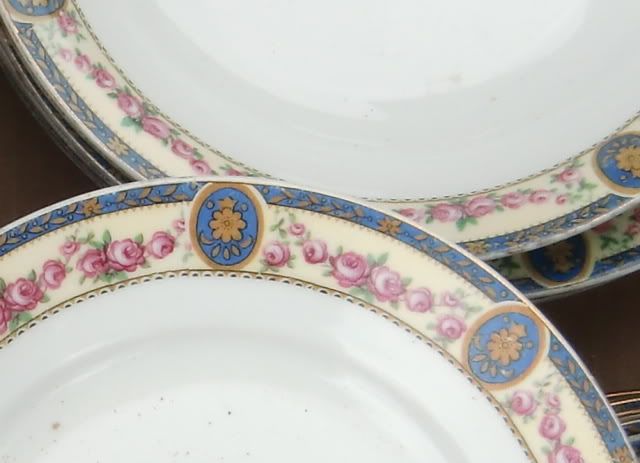 Then all this other stuff too. The terracotta plant labels and little birds were 25 cents each too! And these saucers also. The glass goes with some I got at a thrift store about a month ago.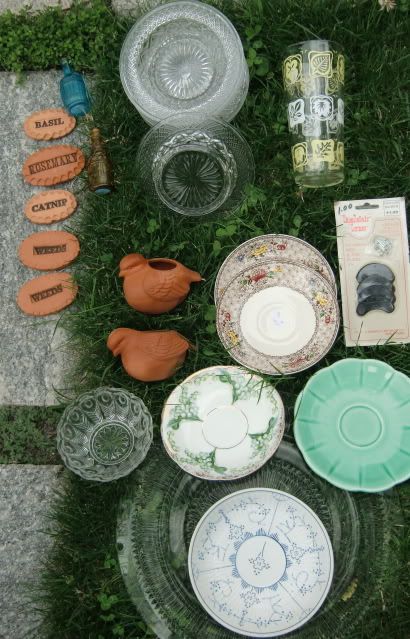 Isn't the lily of the valley saucer sweet. Maybe useful for a plate flower.
I had to sneak the plates for breaking into the cellar before dh got home from work. Fortunately I found a spot for them on my dishes to break shelf!
Kathy