Beer Can Flowers?
luna_llena_feliz
July 24, 2010
Gosh, I forgot who it was who gave us the idea of making flowers out of aluminum cans. I had an empty beer can and I did cut it with ordinary shears into a daisy-like flower. I haven't painted it or anything at this point. It was just to see how it worked.
Today I went to my favorite garden center. Besides having gorgeous flowers, they have great garden decor too. I often look at the garden decor to get ideas. I saw these flowers and immediately thought of the aluminum can flowers. I don't think it would be difficult to paint them like this. What do you think?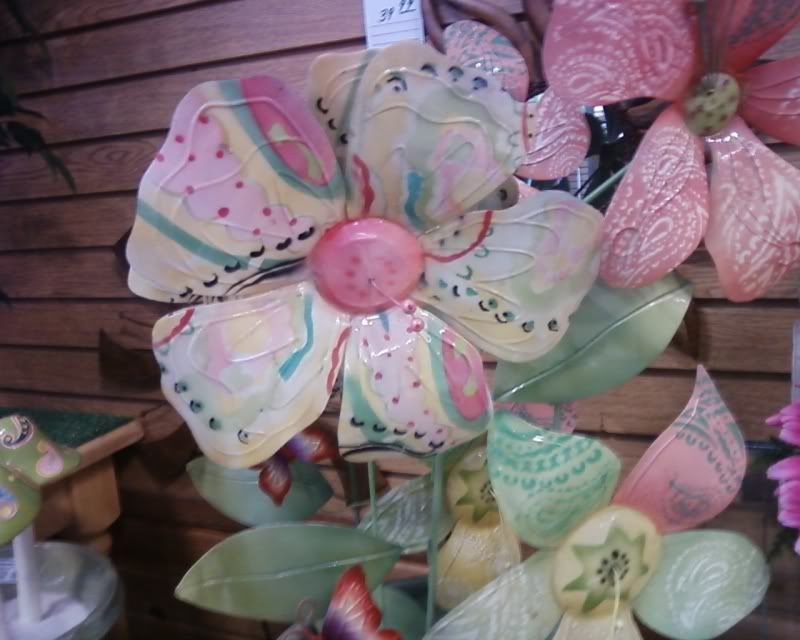 I can't wait to have a garden and a "studio" where I can create some garden junk!