Help identifying possible disease/fungus!!
Roger505
(7b)
April 28, 2014
Long story short I have a few brown patches that have just popped up in the past 2 days I need help identifying. Looks kinda like Pythium blight but I dont have any white fuzz. Another possibility might be Brown Blight. Any help and treatment options would be very helpful!! If possible something I can get quick locally.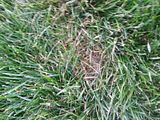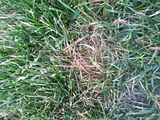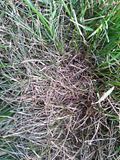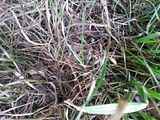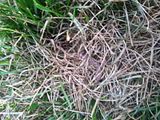 Lawn History: My Lawn is Fescue and was established from seed in the fall. I first noticed these areas the day after mowing this past Saturday. This was also the first time I didn't bag the clipping because I have killed off the majority of my broadleaf weeds now. Seems like maybe this caused it to spread along with my fertilizer application.
Soil test indicated high P & K and recommended 5lb/ 1000 of N 21-0-0. Broke this up into two applications
March 21: Fertilizer 2.5/lb 1,000 (scotts Green max with iron (26-0-2)
April 12: Applied Tenacity which caused a disturbing amount of turf whitening. Color has now returned 98 percent except for a few areas I spot treated.
April 23: Applied Pennington Penn Ultragreen Lawn Fertilizer 34-0-4 (2lb/1000)
This post was edited by Roger505 on Mon, Apr 28, 14 at 23:11