Crazy piles of glass dishes etc.
concretenprimroses
(4B NH)
July 31, 2011
So I have made a lot of plate flowers I have more than a dozen in my garden and I've been giving them as gifts for several years. And I have some totems. BUT for every glass thing I made I bought 4 times more stuff than I needed. I finally dragged most of it out this morning and laid it out on the dining room table.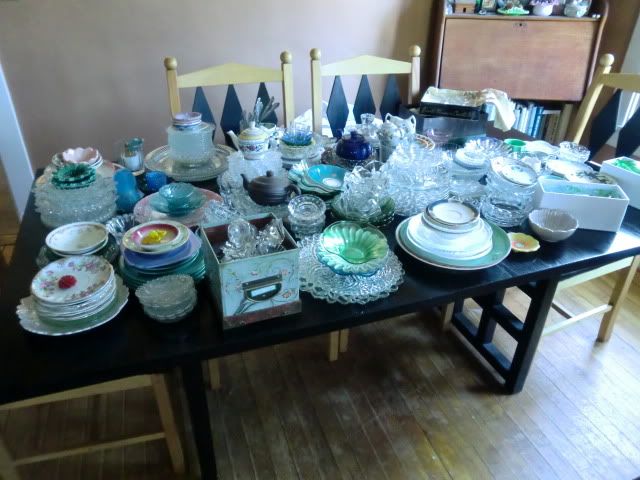 Here's a close up of some of it: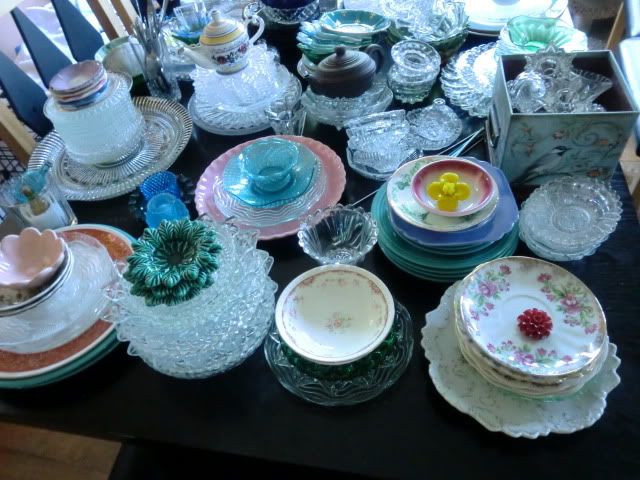 Then there's these boxes that won't fit on the table:
And the gold glass which I put on the coffee table: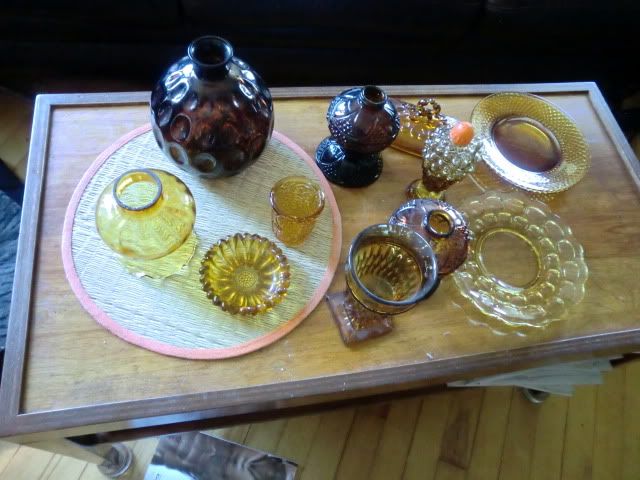 My day took a different turn and I had to leave the stuff for a while. But I laid out 15 plate flowers and 3 little teapot totems this evening.
I don't dare to glue them until daylight because I'm not sure if all the colors really go. I'm not sure I'll pull it together to rent a booth this Saturday, but by trying I'm gong to make a lot of stuff and I'll be closer to ready for the next time. I'll post a pic in this thread tomorrow.
I work so much better with a deadline. Part of the reason I'm posting this now is to motivate me to finish.
TFL
Kathy