Great Day at the Restore!
luna_llena_feliz
July 31, 2011
I posted this on the conversations side but for those who don't venture there, here are the things I got at the Restore yesterday. Campbell approved of the sink.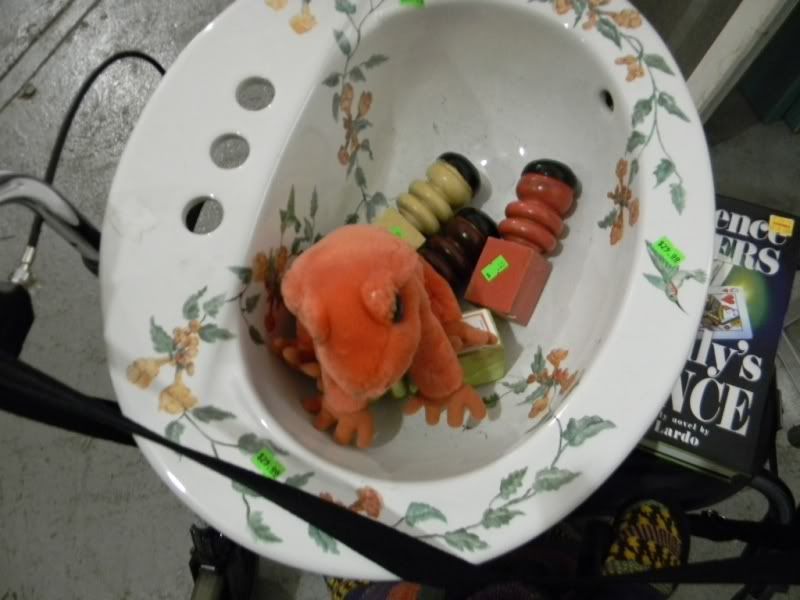 All sinks were half off so I got this one for $12.50. I want to use it in a potting bench. Isn't it gorgeous? The weird wooden things are samples of wood finishes. I thought they would make great legs for some project. I was thrilled to find a collection of Lawrence Sanders' novels for a penny a piece too.