A cool sculpture garden for inspiration
concretenprimroses
(4B NH)
August 25, 2010
On my birthday recently dh took me to the Path of Life Sculpture Garden in Windsor VT. We took dfd and her boyfriend with us.
Although the garden is huge and the art is to scale, I still found myself thinking about my own small property. For instance the maze made me think about having some things hidden, and coming up on paths or areas that are like a surprise.
Here are the other 3 of them in the hemlock maze. The maze was surprisingly fun, tho we thought about the movie "The Shining". The maze symbolizes adolescence - Adventure.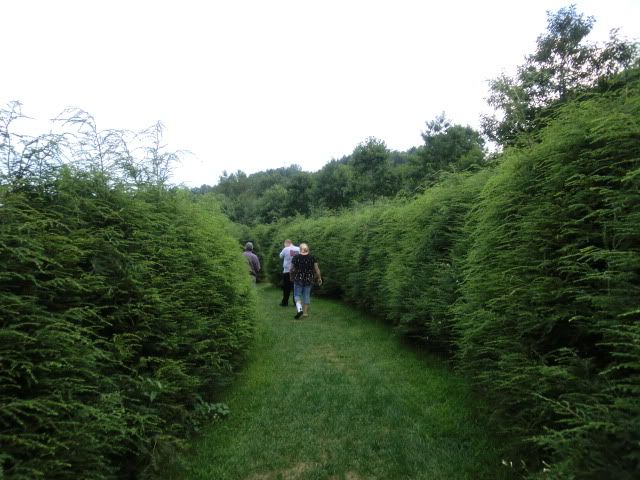 You can see the figures symbolizing Community from the maze giving a hint of things to come.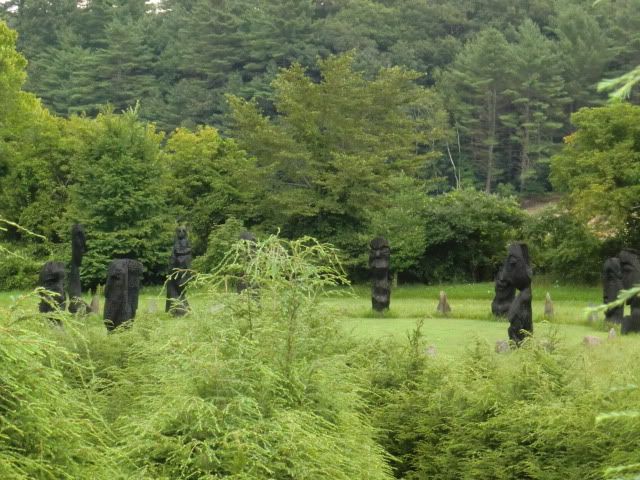 Here's another shot of the maze from another part of the garden. There is a bell that you can ring when you reach the middle:
There was humor: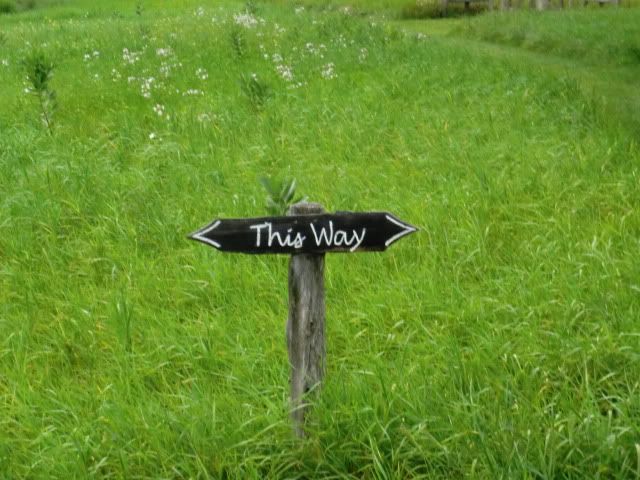 And teepees (where apparently people doing kayak or canoe tours can stay overnight - not sure how that part of the business works):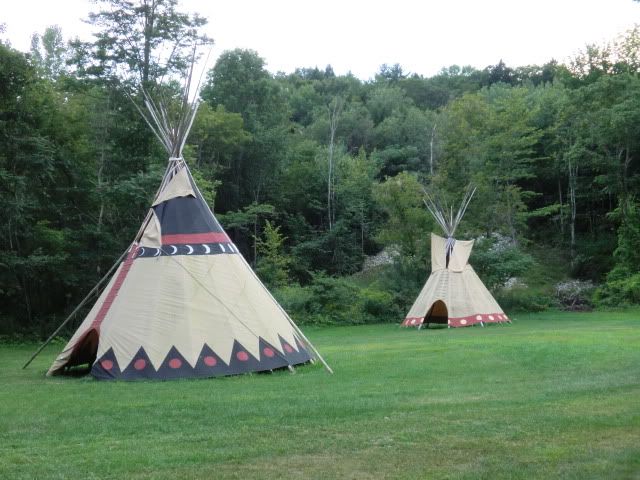 It was a beautiful time, in a beautiful place!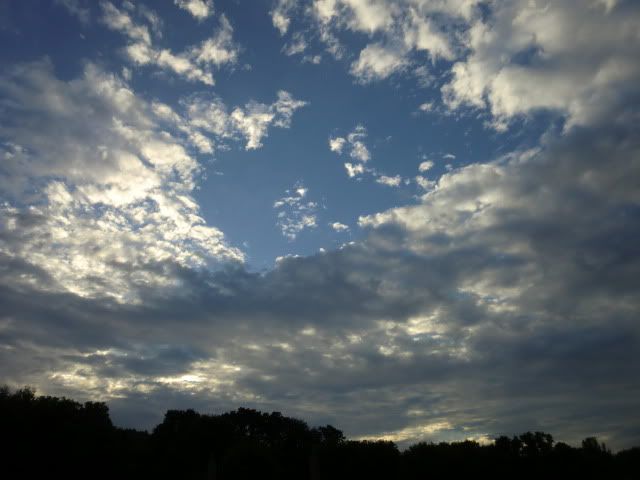 Check out my blog for more pics. I have some very large sculptures posted but I can imagine smaller versions for home (especially guitar guy). The link below will send you to one post, and I link to the other at the end of that post.
Enjoy!
Kathy
Here is a link that might be useful: POL Garden on Kathy's blog