the wire rings
beck_wi
(z5 WI)
August 3, 2010
I acquired 12 of these wires. They are about 12" long with a 1 1/2" loop at the top.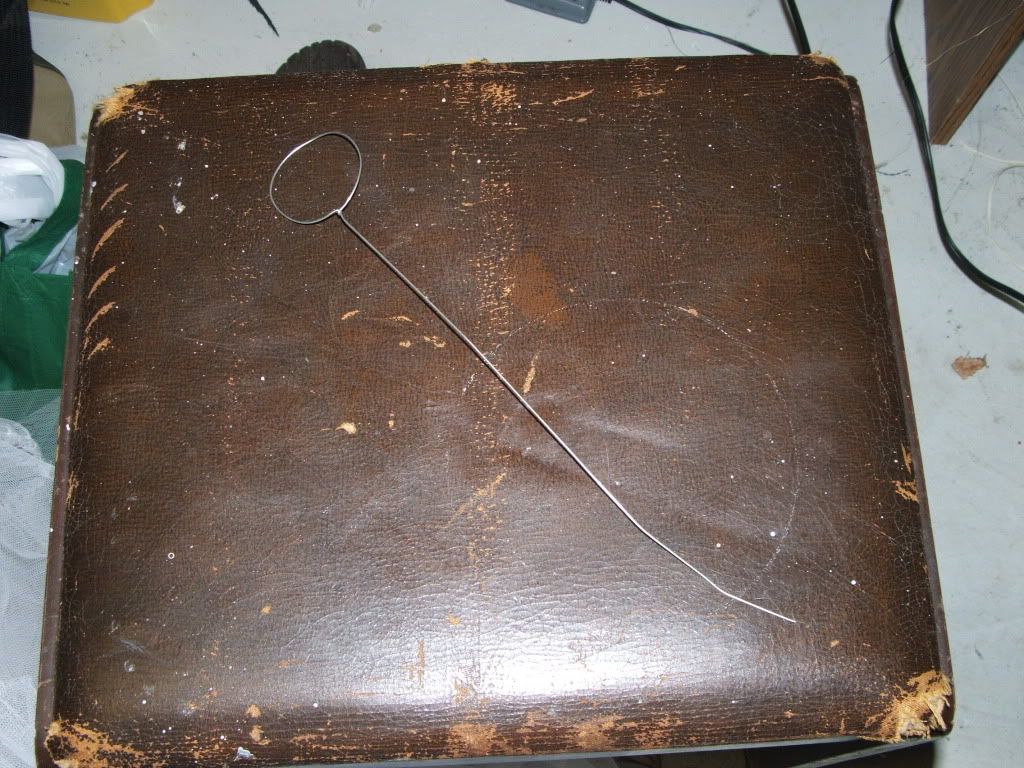 Immediately I thought I would wire something into the center and make them into mini suncatchers to add color to the flower pots on my deck.
I found some gemstones in my stash that had loops on the back like buttons. I put them back to back and wired them in.... like this
The next one I tried gluing some marble backs to a paper clip and wiring them in but they are just too heavy for this wire and it bends... back to the drawing board on that one.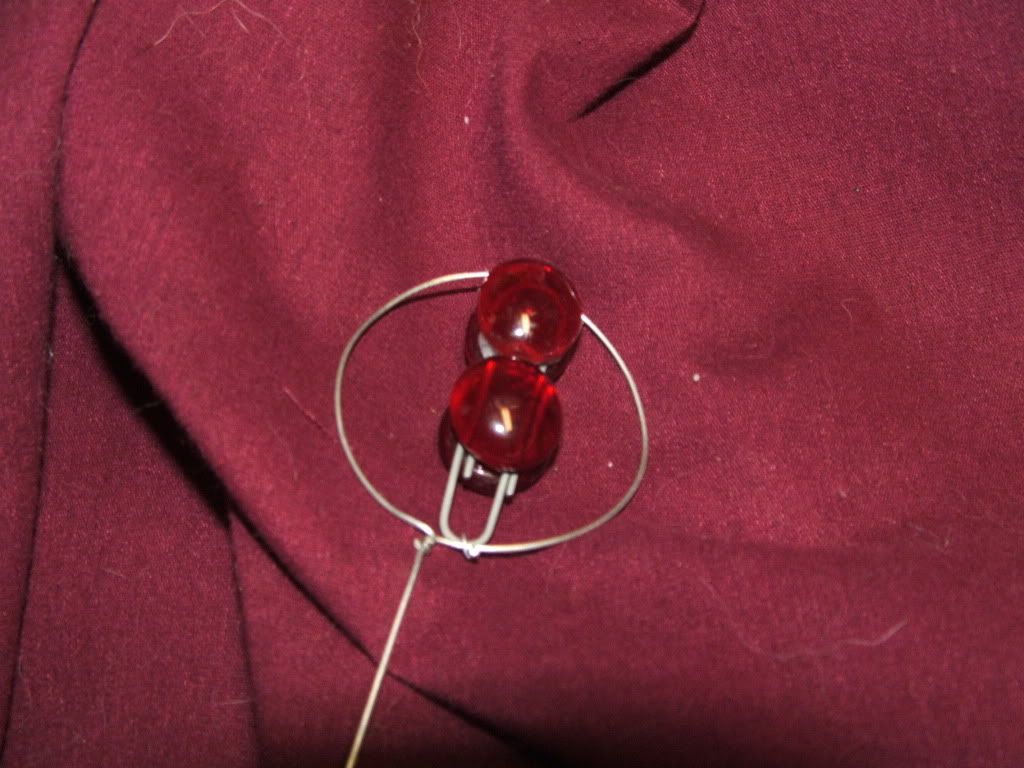 I also have some stamped glass butterflies I thought of putting in there, but I suspect they will also be too heavy..... so I'm back to square one. I have 11 of these wires and I know that there are some FABulous things to be done with them, but I'm much better at copying than I am coming up with it myself.
I wish I had, or knew someone who has some stained glass scraps... I think they would be perfect for these.