Thank You for all the advice on Bermuda
1toms
(NE Atlanta)
May 28, 2012
Thanks to texas-weed, dchall , okc dan, and many others for the Bermuda Bible and your advice and questions concerning bermuda grass. I used to cut my bermuda grass at atleast 2 -3 inches hi , thinking it was the only way to keep it green and healthy.
This year I came upon this forum and read all I could on the subject. This year I dug out by hand any crabgrass I could find and started cutting as low as I could with my rotary ( which is about 1.75". ) I began cutting every other day and following the BB as close as possible for watering and fertilizing. I can't tell you how impressed I am and it's only the end of May. The lawn is getting thicker and thicker and staying green even at a height that I could never maintain previously. So now I am beginning to work on leveling areas a little and I have just acquired a push reel mower this weekend. I also found some fertilizer that is natural based to use through out the summer. Thanks for all the information ! and here are some pictures of my progress which don't even do justice to how well it looks in person, thanks again for the expert advice !!
Here is a strip near the street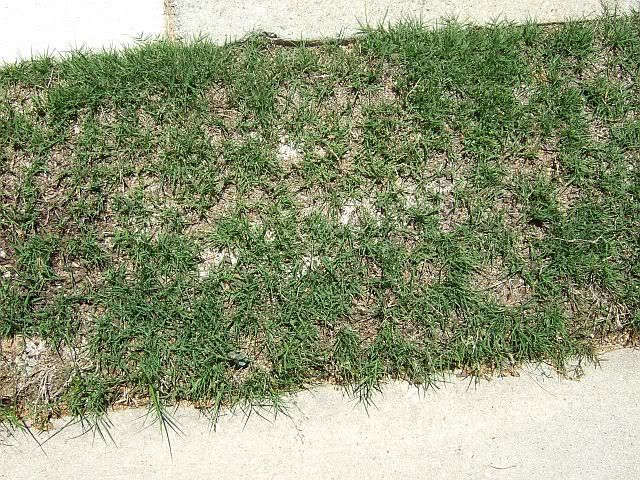 And here is how well it has filled in so far
Here is an area that was hacked up pretty good after removing crabgrass and it gets some shade from a tree that is coming down next week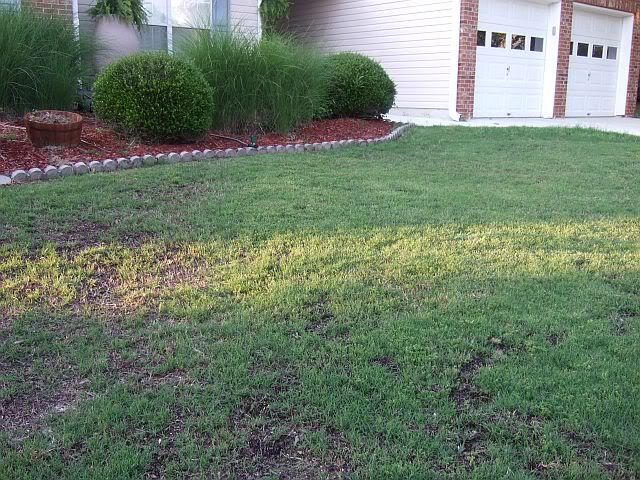 It's getting much better already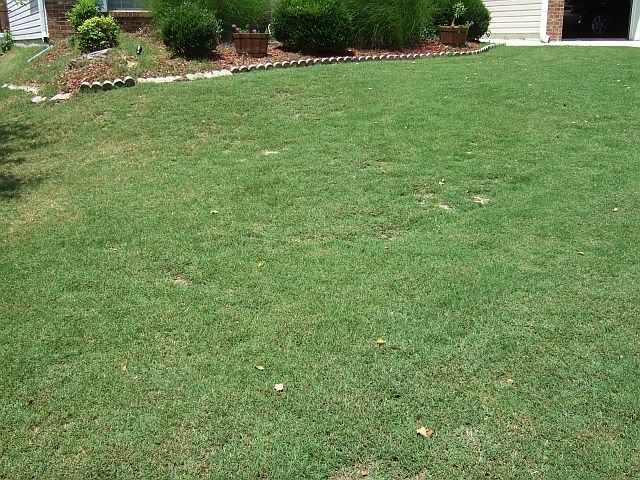 Here are some that look great so far and the picture doesn't really show how thick it is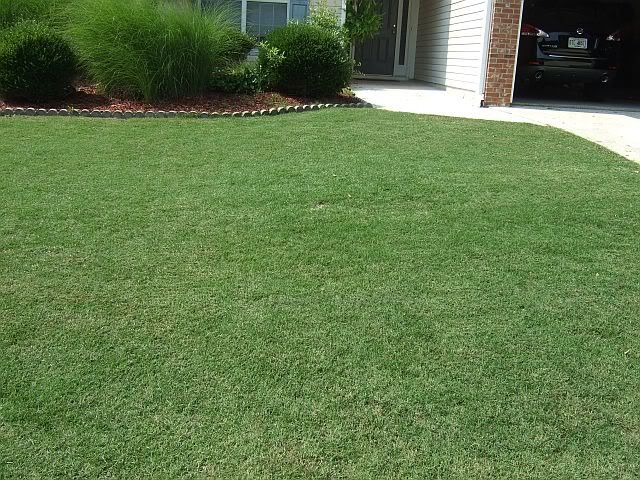 and just for fun
I still need alot of leveling, and can't wait to get a couple weeks of using the reel mower, but I am blown away so far !
Just like you guys said, the bermuda is getting thicker, growing vertically, and crowding out the few weeds that I didn't get by hand, and most importantly, even at lower height than I ever dared to go, it is greener.
For reference, I am northeast of Atlanta and pretty sure the builder put the 419 sod that has been mentioned here is common for the area builders to use. In some areas a few years ago , I did find some Princess seed and threw it down and think there are a few areas that it has taken. The blades are a bit thicker/coarser than the majority of the yard( does that sound right ?) or could it be something more like a common bermuda in those areas ?
Anyway thanks for all the advice on this forum ! Have a good summer all !