Fisherboy in the Jungle!!!
jeannespines
August 20, 2010
Back in early May, I posted this pic of my "fisherboy" who sits at my pond & is quite old...we bought him at my DH's parents estate sale some yrs ago: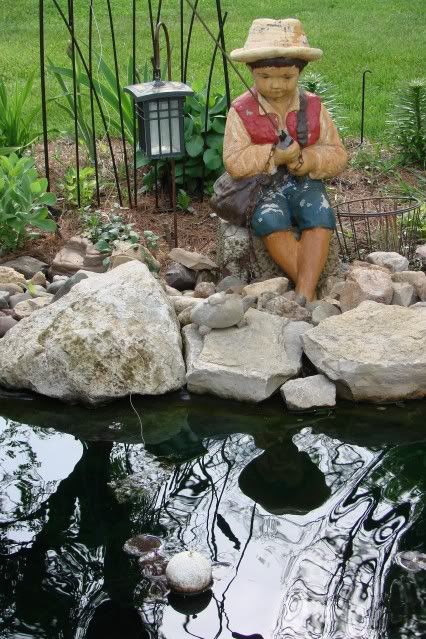 That wire bucket beside him was a TS find...has Japanese Bloodgrass growing in it.
Well, today (August), I took a pic to share ...here he is still fishing but he's in the "jungle" with Elephant Ears now!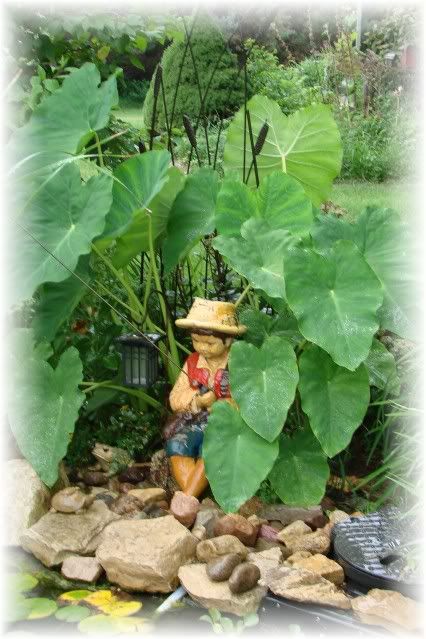 Another view: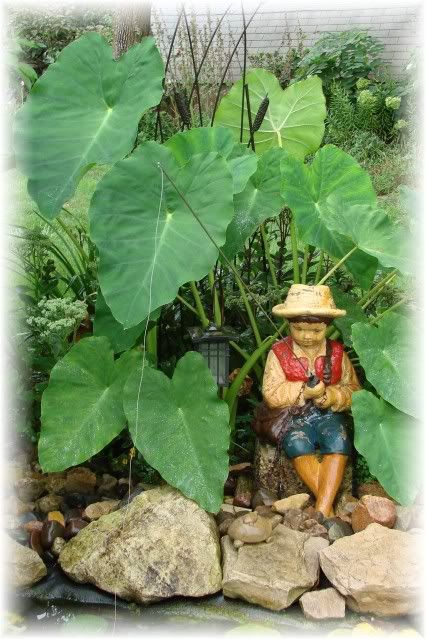 Here's a close-up: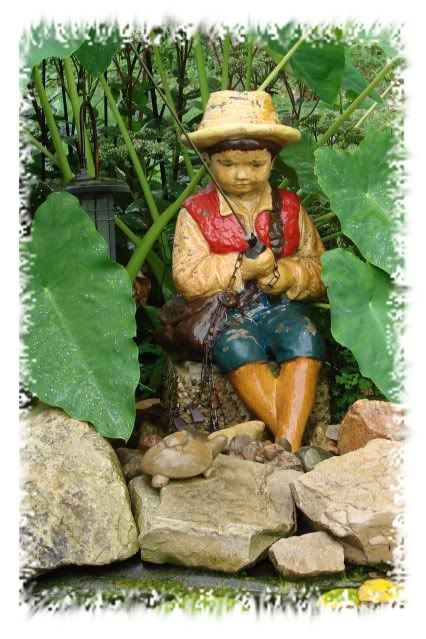 What a difference a few hot & humid mos. make, uh! Thanks for lookin'! Jeanne S.