How should I manage this weed in my new lawn?
kmack17
(6 NJ)
May 27, 2012
I planted a new lawn this spring and, as I expected, have a decent amount of weeds growing. It's predominantly this:
Here's a pic of the weed in the grass: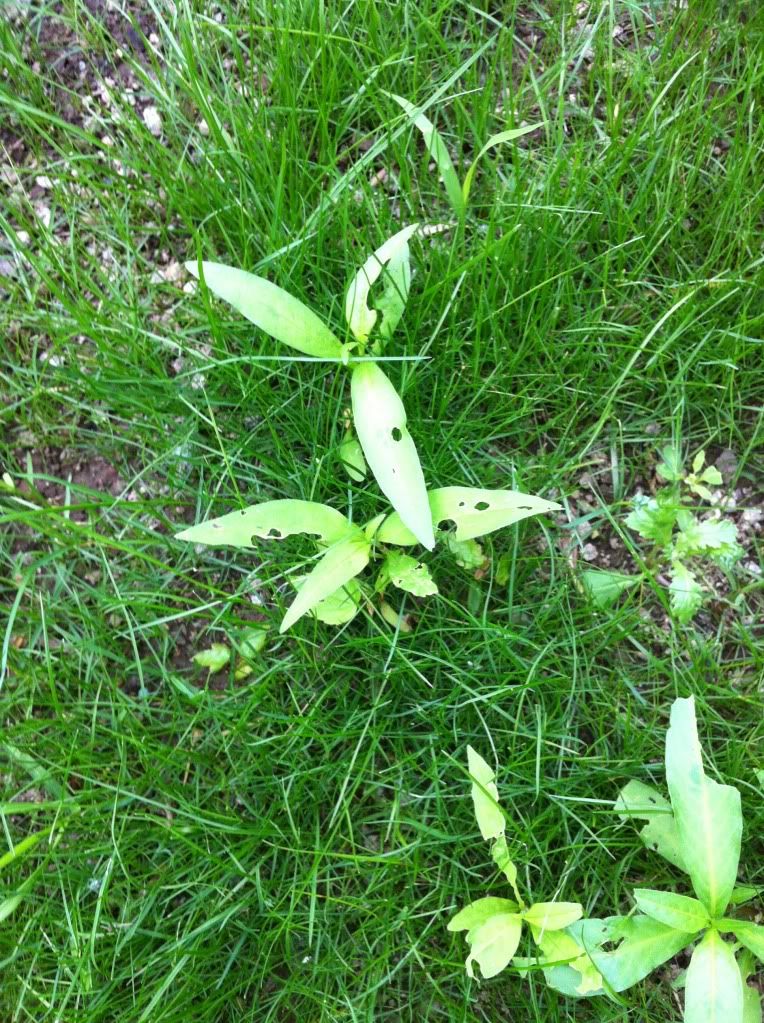 I'm ready to mow my new lawn and was wondering what these weeds are and should I pull them out by hand before mowing or mow now and use weed killer when the grass will better tolerate it?
Thanks.