Snails
Here is a picture of my latest garden snail.
Lowe's sold these light fixture parts for $0.25 so, like, what's a guy to do?
The head on this guy was once the top on a room candle - hated to see those go in the trash.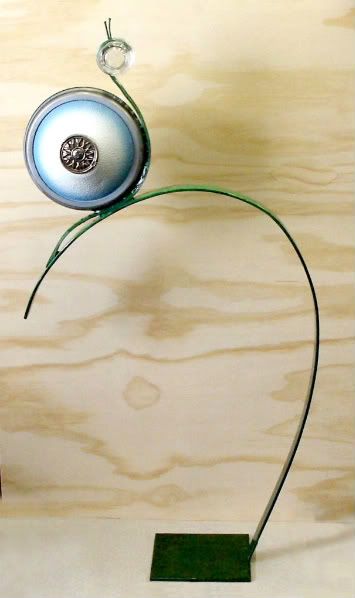 Two 8d nails make up the eyes (whatever).
The center part of the shell came from a ladies designer belt.
The body part was once an old shelf bracket.
The rest is steel scrap and paint.
Priced for immediate sale at the ridiculous low price of $25,000.00. Oops! must have misplaced the comma. h h h
Robert