Where to start on growing a lawn?
I hope that I am posting this in the right place. My husband and I recently started renting a house where landscaping is up to us if we want anything done. Right now our front lawn is mostly a dirt patch with grass here and there. Maybe it is soil? I'm having a hard time knowing the difference given that this isn't black...just dirt like. I have no idea where to start in getting grass to cover the lawn. We really don't want to re-sod the lawn since this isn't our house, but we would like it to look nice and are willing to put the work into it. Can anyone help me as to where to start? Do we just buy seed and spread it? Mulch? What?
Thanks in advance. Neither of us have much of a green thumb so this is pretty foreign territory.
Here is a picture of part of our lawn currently. It is mostly shady and the parts of the lawn that have any grass at all are the parts that seem to actually get some sun and the drainage ditch at the front.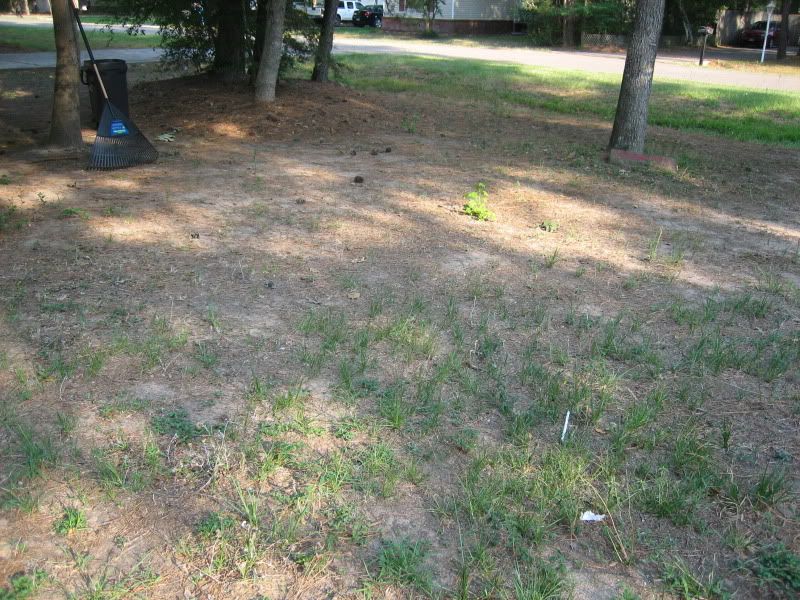 Thanks for any help you can give! :)
Sarah