lawn health question, dry brown grass
Hi everyone, new to the forum. I have a large area in my back yard that grows nice and green in the spring, then immediately turns brown and withered in the summer.


I don't know what type of grass that I have, here is a closeup of the affected area.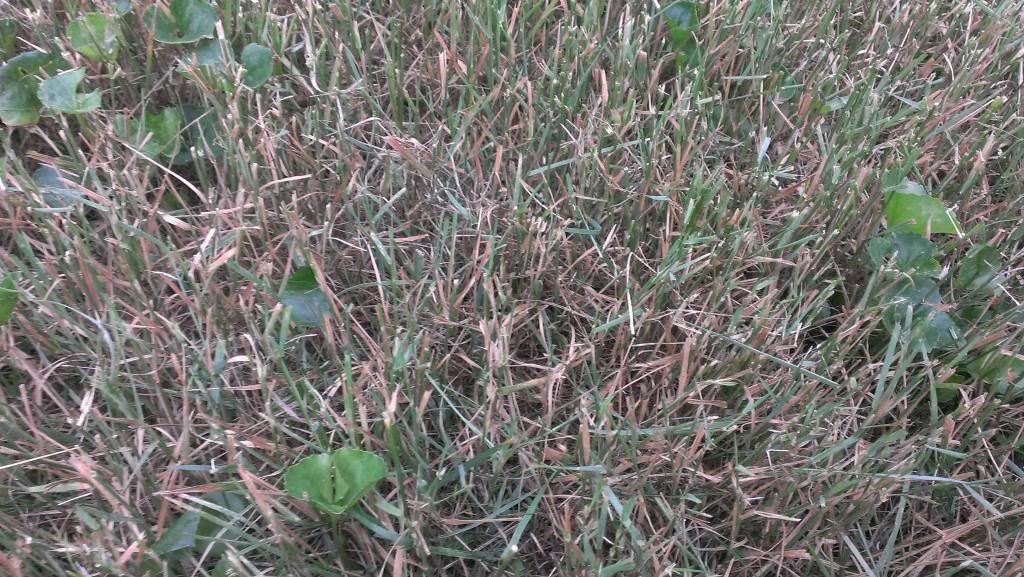 I live in central Maryland, we have owned this house for 6 years. I didn't do anything to the grass for the first year or two.
Starting in year 3 I used Scotts fertilizer in the spring, summer and fall.
Year 4 I used Milorganite in the spring, summer and fall at the wife's request for a more organic approach.
Year 5 I didn't do anything, as I didn't see any changes in this problem.
I have used a core aerator. I have tried watering about 1 inch of water at a time, twice a week thinking the lawn was just parched. It didn't change anything.
I mowed around 3" in the past and went up to 3.75" this year hoping that might help. It didn't change anything.
I thought perhaps I had an overabundance of thatch so I bought a thatch rake and raked a 20' by 20' area to compare to the rest of the yard. It didn't change anything.
My back yard is mostly level, though there is a small hill in the middle. The problem appears all over the yard. No trees, plenty of sunshine all day.
Ideally I want to rid the back yard of weeds and clovers as well, but right now I am most concerned with fixing this dry, brown grass. My wife about killed me when I watered the lawn heavily an entire summer and doubled our water bill... especially when it looked just as bad at the end.
I appreciate everyone's help!