Last weeks GS finds-Mushrooms!
shpnquen
(z5, IN)
September 13, 2010
So, DH & I went GSing last Friday & we came to what looked like a pathetic looking sale. BUT, I found the prettiest Aqua blue candle votive (with a small chip) & the clear glass globe for 50 cents each!! Then we went to another sale & I got the small glass vase for 25 cents.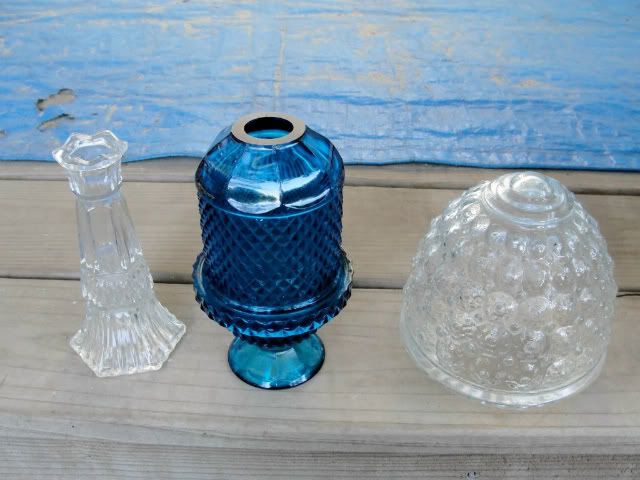 And this is what they look like put together.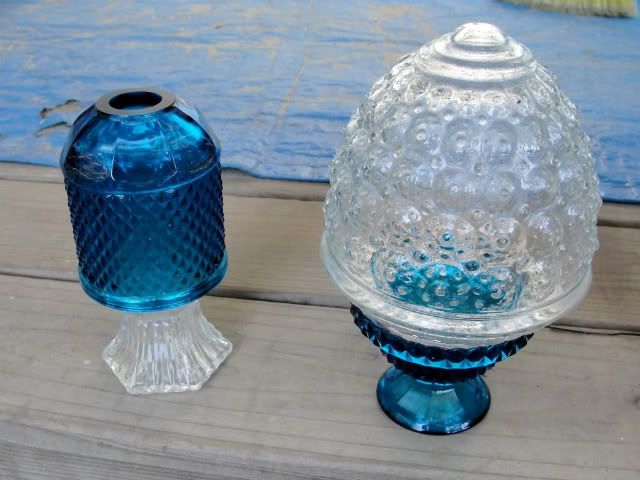 We have some amazing looking mushrooms growing in our woods & yard, but none of them look like these! LOL!!