MORE plate flowers, oh my!
concretenprimroses
(4B NH)
September 25, 2011
I need spoons for these which I was hoping to find at the all town yard sale I went to in a nearby town yesterday. I only got a couple, but I decided to finally post these sitting on the floor of the porch without spoons.
I decided to use up my red glass plates - what am I waiting for? I asked myself. I decided to use lexel on the red plates since it dries clear, and the red glass is extra special.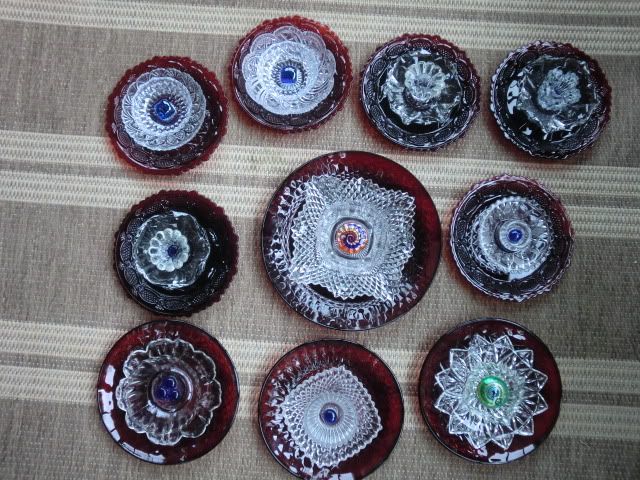 I really like this big one: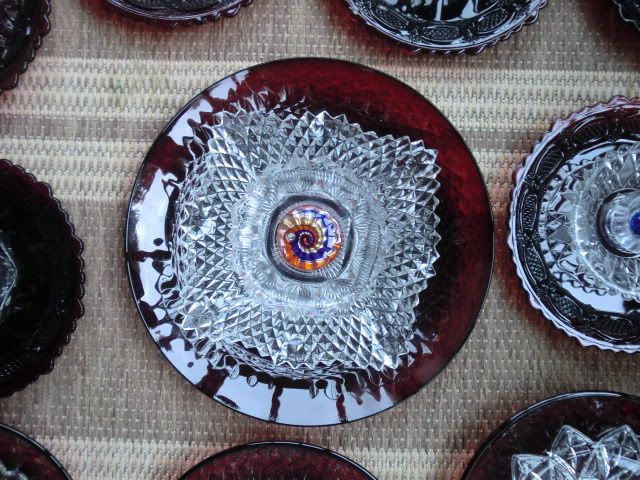 Here are close ups of a few of the other red ones: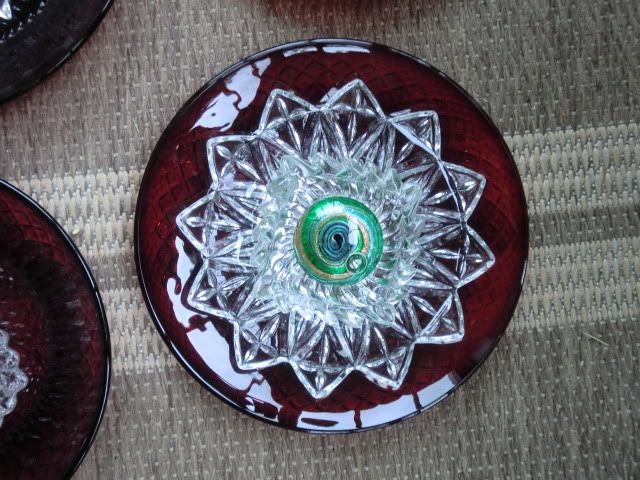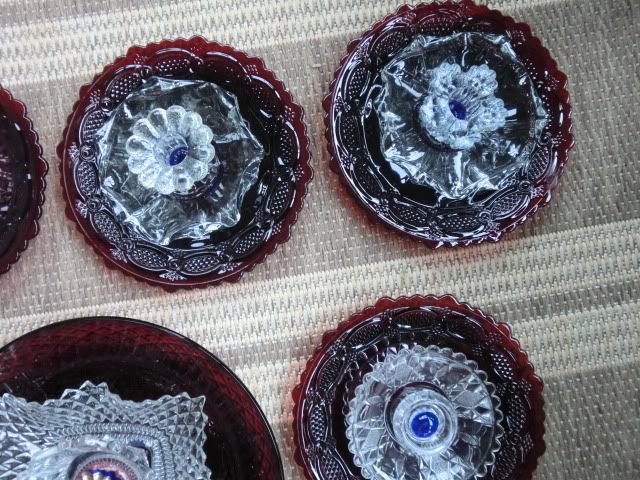 Then I started in on my other plates which I will put in the next post on this thread...