LBO Garden Shed
shpnquen
(z5, IN)
September 28, 2010
LBO = Low Budget Operation
This is a shed that my DH started for me 2 years ago. I finally lit a fire under him this summer to get going on this & it's still not quite done yet, but oh so close! That's why you see a strap tying the door closed. He's waiting until Winter to install the vintage knob & lock on it & then he can put the screen door on. The screen door may or may not stay, since I love the look of this door!
The reason this is a LBO shed is because it barely cost me anything. Most of the stuff was either free, clearance, or just plain cheap! The only thing I purchased at a retailer was the windows, siding & treated lumber. That ragged green fabric chair was a curb find last week that needs to be stripped & something else done with it, but that's it's home today.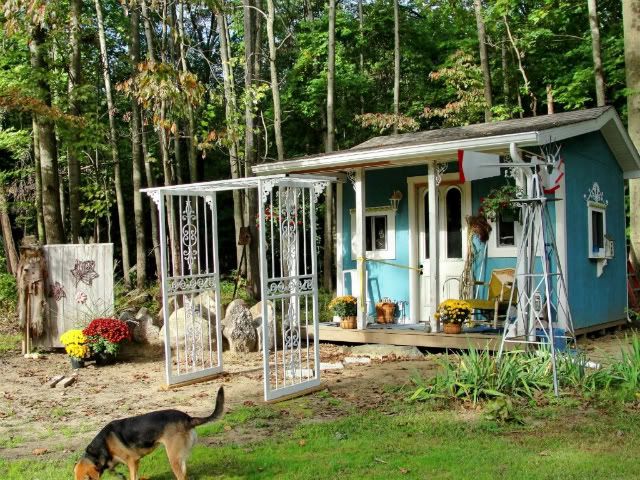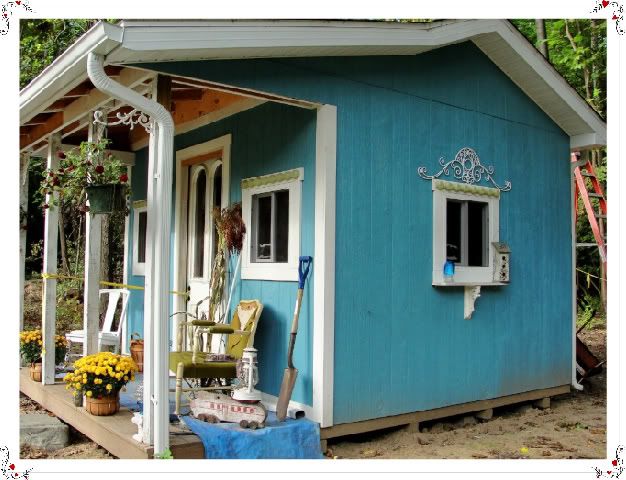 We're waiting until after the winter freeze/thaw to help settle it more before we start doing any real landscaping, but I couldn't resist on a few things in the safe zones.