All town yard sale finds in a nearby town
concretenprimroses
(4B NH)
September 25, 2011
Well I got a late start and didn't do great. But I had fun driving around with and catching up with a friend. We picked up a map of the registered sales and drove on some pretty country roads with beautiful foliage.
I was looking for plate flower parts, things to display pf's on, a cheap coat to make a doggie coat from. Here's what I got. Should I try to cut the handles off these ruby red glass cups before using them for pf centers? The cups and the cool vase were 50cents each. The little scallop dishes were 25 cents each, the flatware 50 cents for all (boy I miss the cent sign!)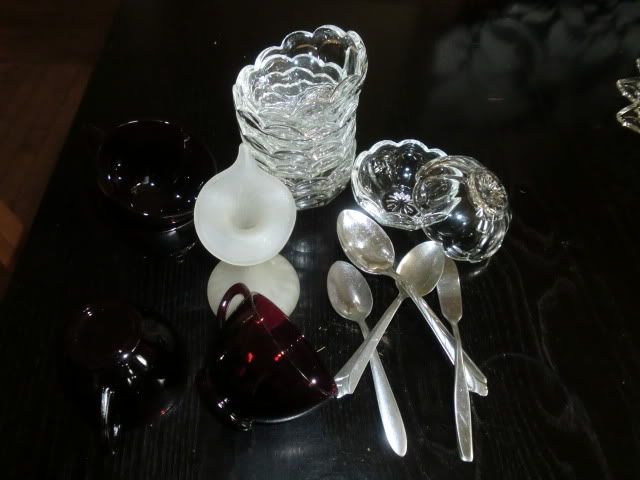 The purple flower plate was just 10 cents! Everything else was $1 EACH which is a bit high, but I was desparate for centers. (the ruler was already mine- placed to show sizes)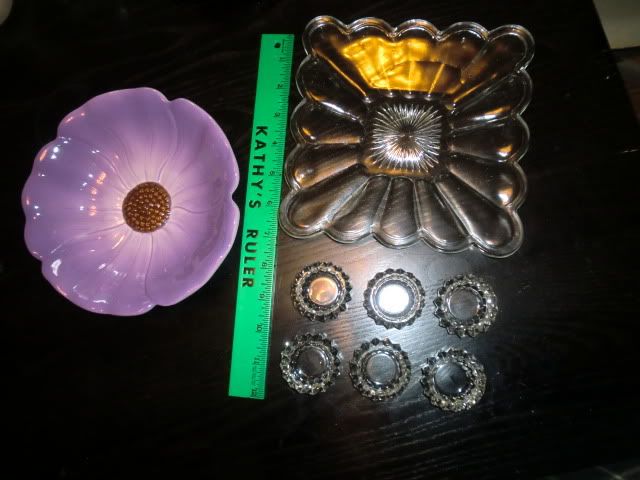 These pretty heavy glass plates have a hole in the middle cuz they were part of a cheap crappy dessert stand for $2. I bought it for the plates. I really need some dinner plate sized interesting glass plates but didn't find much.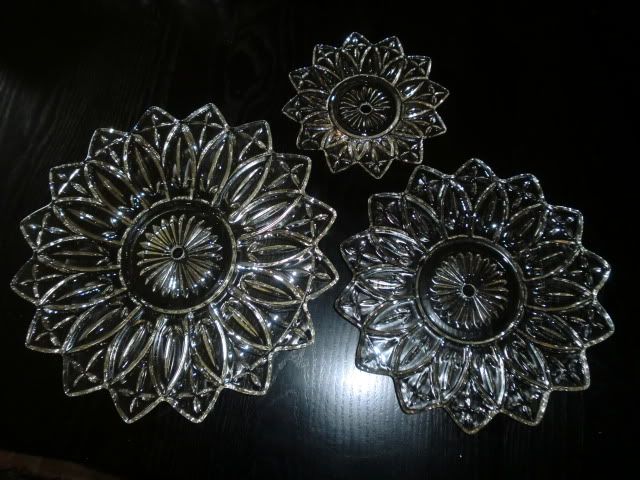 I might use the big one with this combination: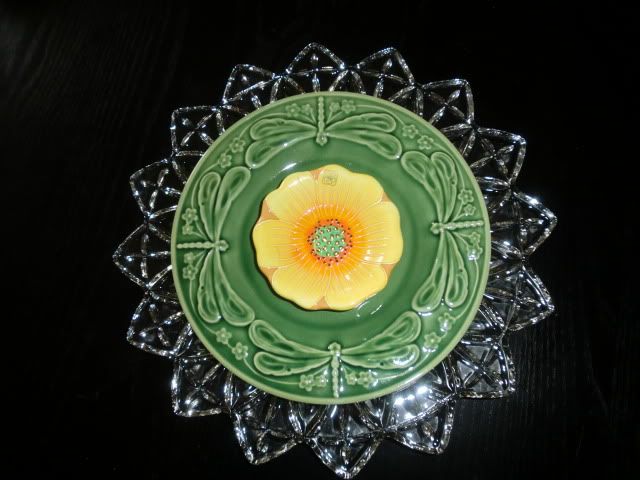 I only bought 3 of these very pretty leafy plates because I don't really want leaves as my middle plate, but they are so lovely I just had to try a few. $1 each.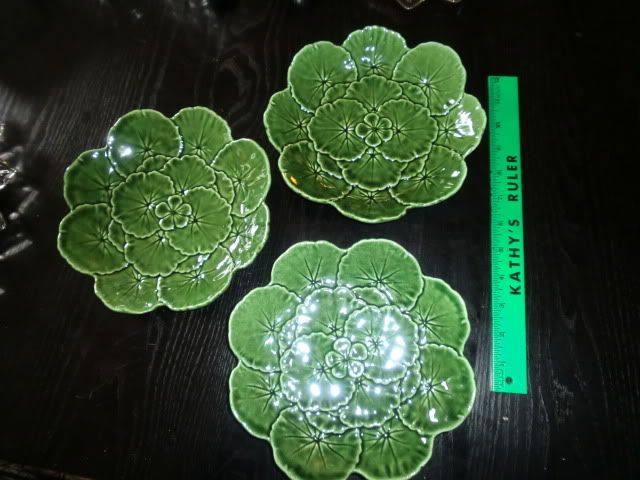 And I got a free red yardstick with the name of a store that used to be in my hometown. And a ladies quilted jacket for 50 cents to make a doggy coat.
I had already cut the coat up before I realized I should take a picture.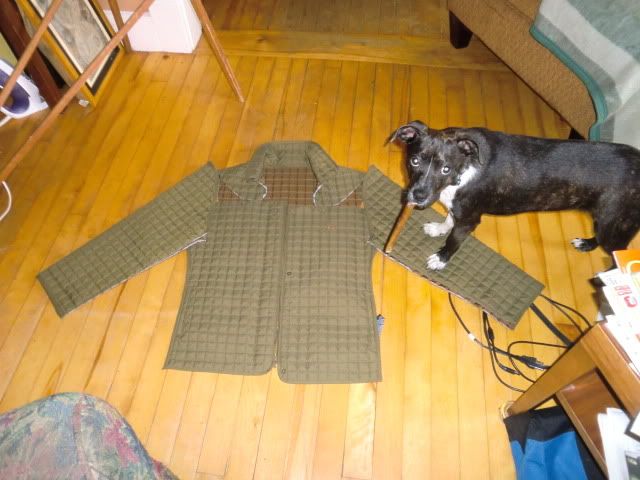 Iggy seems to really like the coat but i wish he wouldn't smoke cigars in the house. You know terriers, you can't tell them anything!
I posted about making the coat on Crafts and Decorations forum if you are interested.
Thanks for looking.
Kathy
Here is a link that might be useful: Dog coat from jacket: WIP