Potting Table Re-do & Sparkles in the Sun!
jeannespines
September 29, 2010
Well, nice enough weather this week that I "finally" got my potting table re-done to how I like it ...that debate about "natural chippy vs. paint" ...so I did some of both. The potting table looked like this when I started today...a bit too chippy for my taste: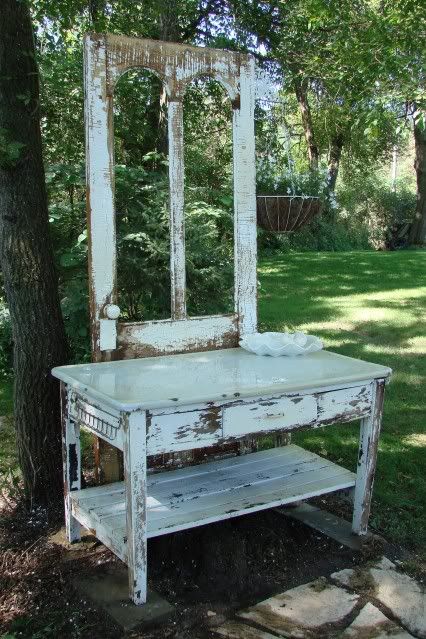 So I used flat white enamel paint this time & didn't cover it completely...you can see some of the "old finish" in this pic:
...and like this...added a Fall basket of my garden gourds & a lonely green pepper...added "Curly Willow" sticks in the window opening...plus that's the "grape window" view in the background:
Here's a full view of the potting table now ... with Fall basket & hanging plant back in place...don't worry, after winter, it will "weather" some more: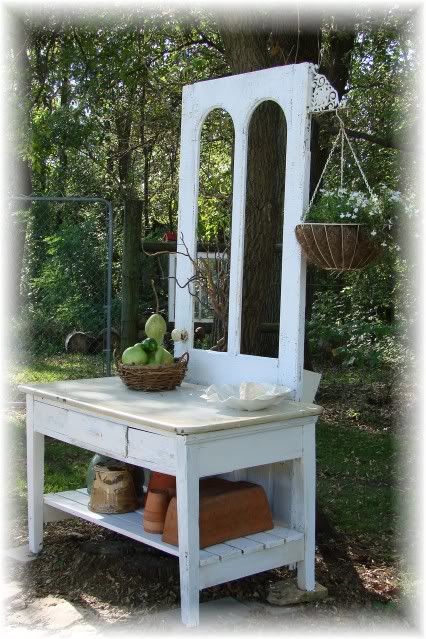 And here's the "whole vignette" of potting table, blue bottle fence & grape window:
Here's a closer view of the blue bottle vignette again...I put my Boston Fern back there again...& put the wood block hanger on the ground.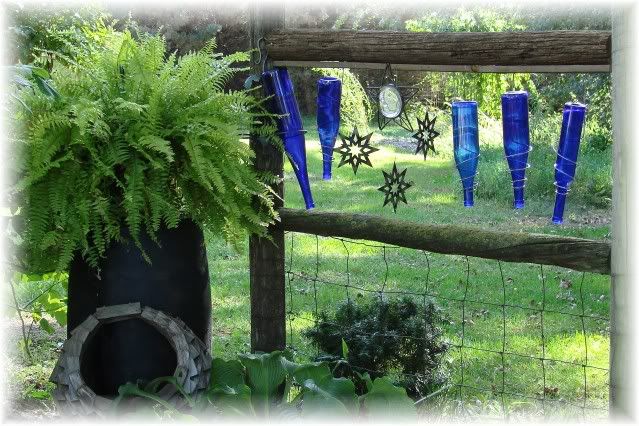 Beautiful Fall weather week! Thanks for lookin'! Jeanne S. And I added the original link from last month.
Here is a link that might be useful: Blue Bottle Fence Project 8.10