Bragging about a Birdhouse by Jeanne!
kirkus
(5a)
September 7, 2010
Hi Everyone! We received this birdhouse from Jeanne in the Garden Junk Secret Santa Exchange 2 years ago. She really spoiled us with her gifts!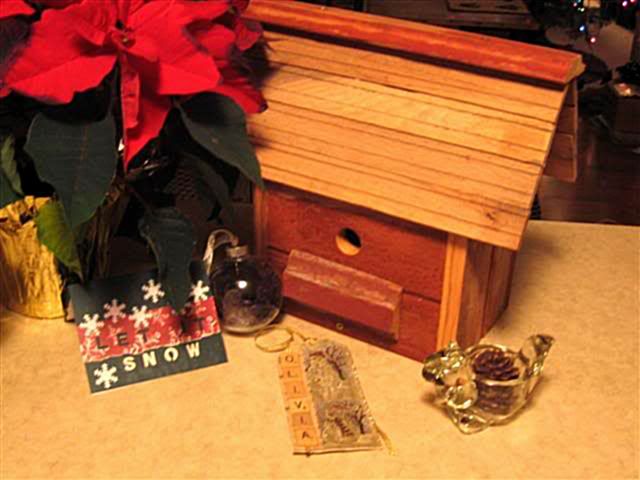 I FINALLY mounted the birdhouse on a post this summer and added a few more adornments...like the metal bear on top (a gift from a fourth grade student) and the round metal pieces from an old wooden ladder I had. I placed the birdhouse next to Bart the Bear at our entrance to our road into our property. (Bart was a gift long ago from a former student who knew I LOVE bears! I love Bart!)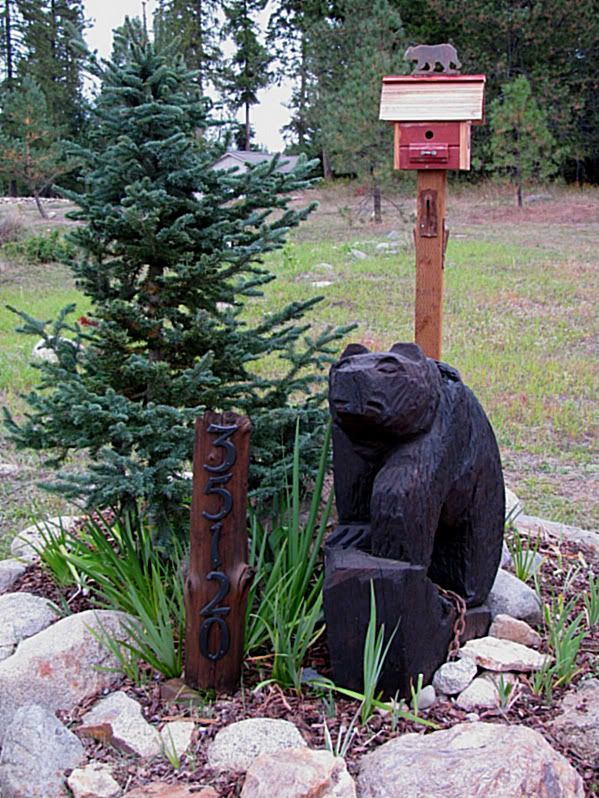 Here's a close-up of our BEAUTIFUL birdhouse by Jeanne! Jeanne, YOU ARE AN INSPIRATION! We have received so many compliments about our birdhouse!
Had to share and brag about Jeanne! Bear Hugs! Kirk
P.S. I hope we do the Secret Santa Exchange again this year! :o)