A Bear Halloween!
kirkus
(5a)
October 18, 2010
Happy Halloween Everyone! Thought I would share some of my Halloween decorations! Here's Bart as a witch! If you haven't seen Bart before, he was a gift from a fourth grade student and his family. They moved to California and couldn't take the bear with them. This year, I added my 50 cent garage sale broom. Looks like Bart is ready to fly away! He greets people at the entrance to our road. :o) I place a battery votive in his Jack-o-lantern. Looks nice at night.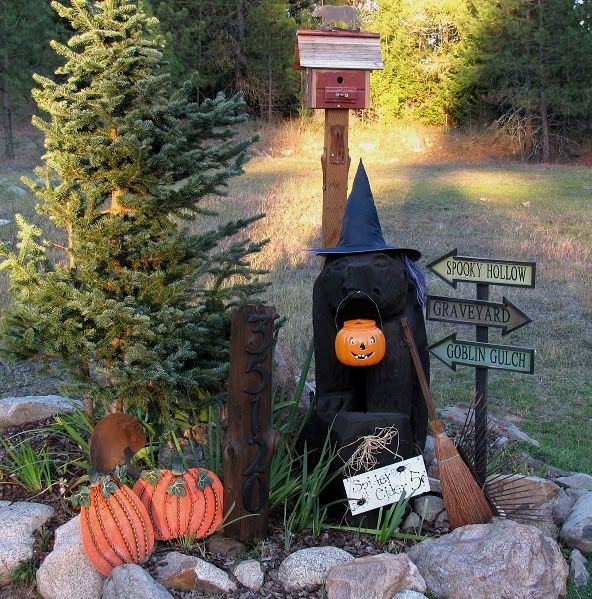 The same student gave me this bear. I place a battery votive in his lantern as he greets people at our porch.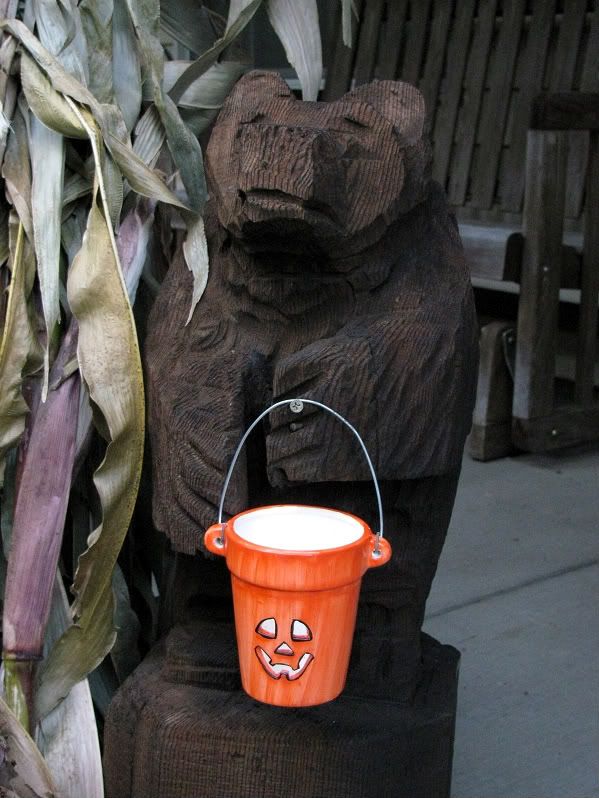 Our Welcome Bear given to me by a student and her family. A student's Mom made the Halloween decorations. :o)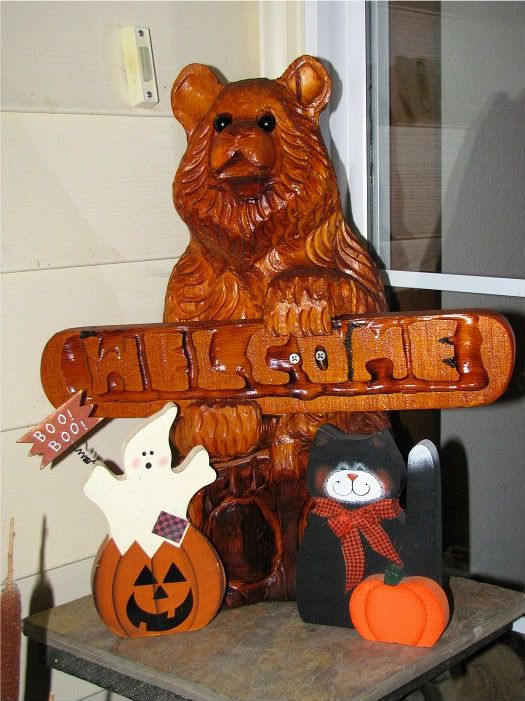 I bought these Jack-o-lanterns at our little country store. They look neat all lit up at night on our covered front porch. I made the rustic table. My wife Carol bought me the bear for our anniversary a few years back. I found the old coffee can along the side of the road. Added dried lavender from our garden.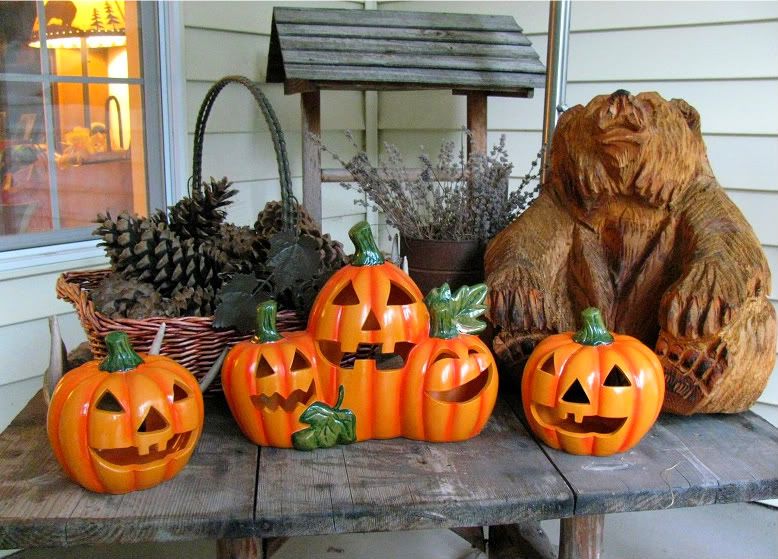 ENJOY! Have a BEARY Happy Halloween! Bear Hugs! Kirk