Need help with brown patches in lawn
Hi, my lawn was just installed using sod in early April, and it was looking fine until about a month ago. There are now large patches of brown in my lawn (attached pic shows one of those patches. I'm not sure how to upload more pictures in the same post), and I have no idea what the cause of that is.
I have pressurized irrigation, and I thought these patches might be because it was too try, so I cranked up the watering a bit, but it didn't seem to help. I even tried to use a hose on those patches after the sprinklers, and it didn't seem to help either. I fertilized the whole lawn a few weeks ago, but it didn't seem to help either. I also wondered if I was cutting it too short (2.25in), so I bumped it up to 3in, but it didn't seem to do any good, as the grass didn't even grow high enough to be cut at even 2.25in
The lawn is a mix of kentucky bluegrass and ryegrass, and I'm located in Boise, Idaho.
Any suggestions for steps to take to narrow down the issue is greatly appreciated.
Thanks.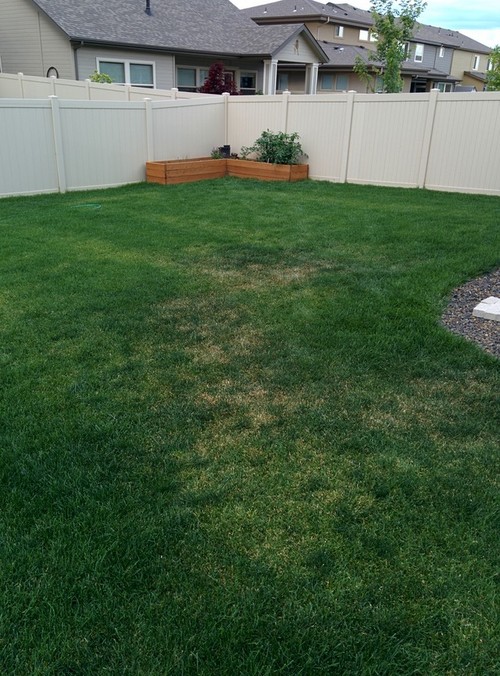 This post was edited by menting on Wed, Jun 25, 14 at 23:37