My favorite antique store closed...
concretenprimroses
(4B NH)
October 30, 2011
Actually I always went in and cleaned the cheap stuff off the shelves for them. Anything I could use for my garden art. They always had pretty saucers for a quarter, and sometimes other useful things.
Anyway, they had 50% off 70% off and finally 90% off sales.
Here is some of the stuff I got for 90% off. That is one dollar for every 10 on the price tags!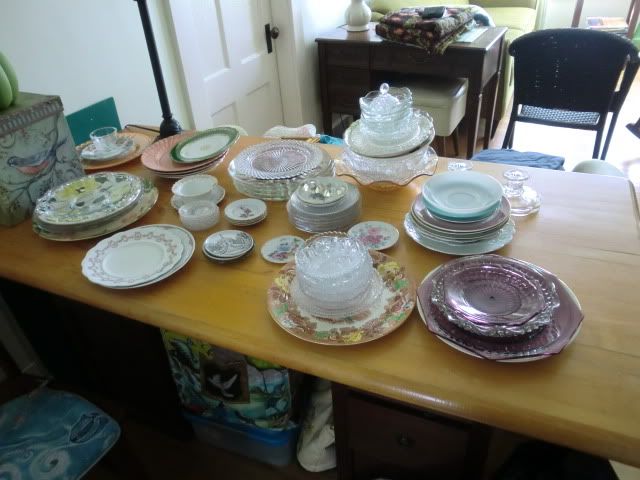 These piles in the above pic are on my sewing cutting table upstairs cuz the dining room table is covered with stuff from the other sales. Below is more freshly washed.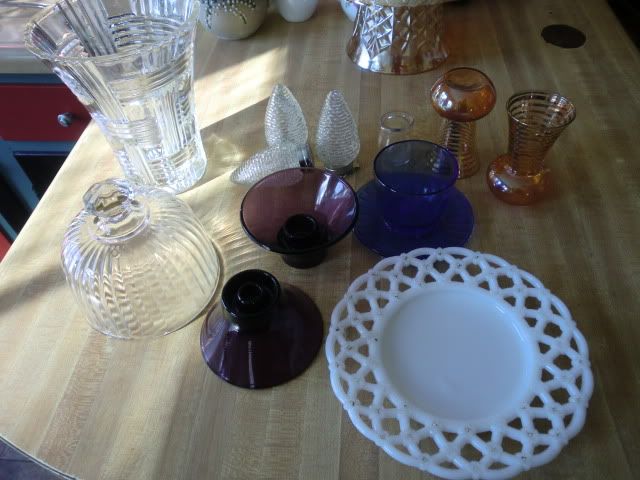 I think I will keep the crystal bowl and matching dishes for myself to use on holidays. It came with 3 dishes, $42.50 marked down to $4.25. And there were three more dishes that had been $5 (I paid 50Cents each) that I found upstairs thatare a perfect match design tho a dif shape.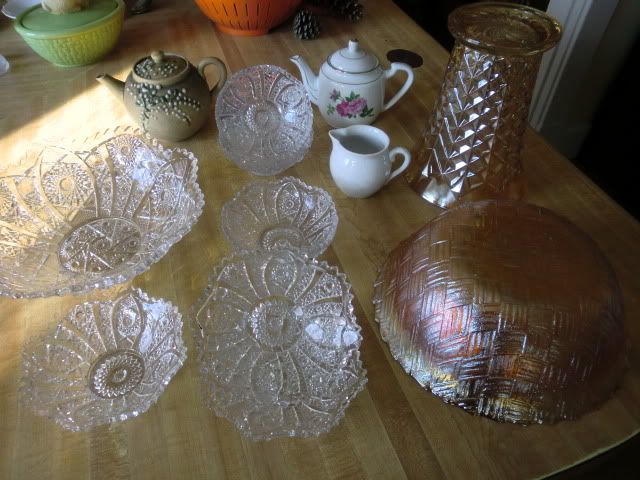 I'd been eyeing this Frankoma trivet for years. But $32.50 just seemed a bit too much. $3.25, not so bad!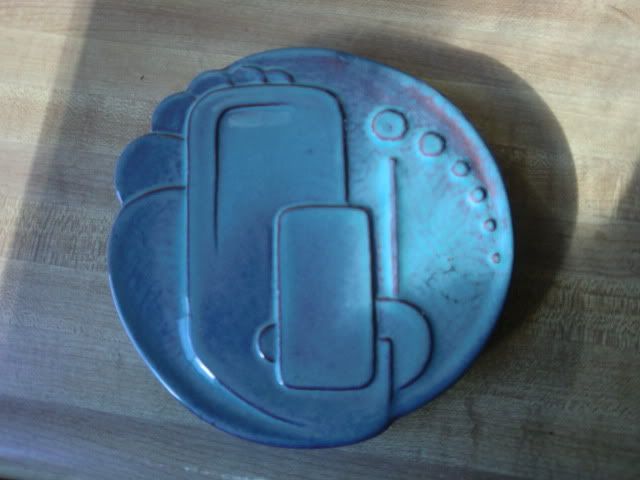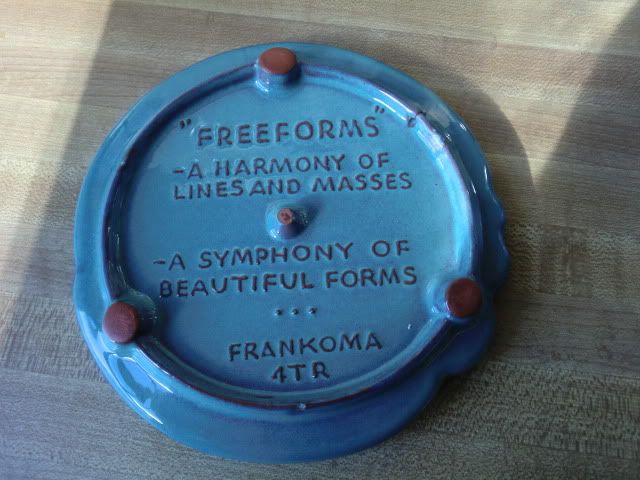 I've got to clean out the center of this nice plate. It had a plastic thing glued to it. And I thought I would make myself some planters out of these old enamel spatter pans.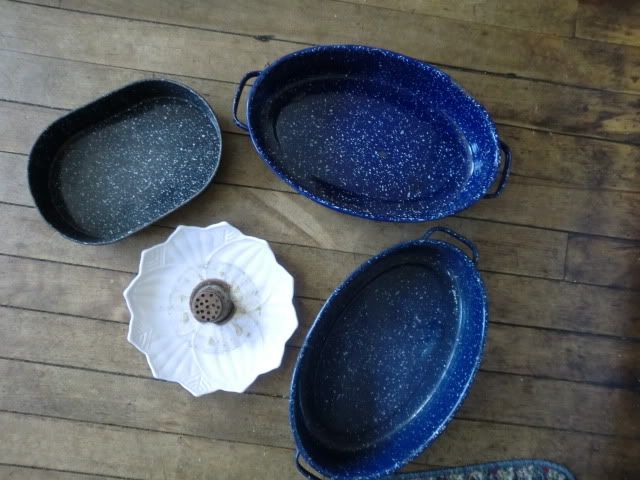 The green square plate that I got for 30 cents will complete this plate flower.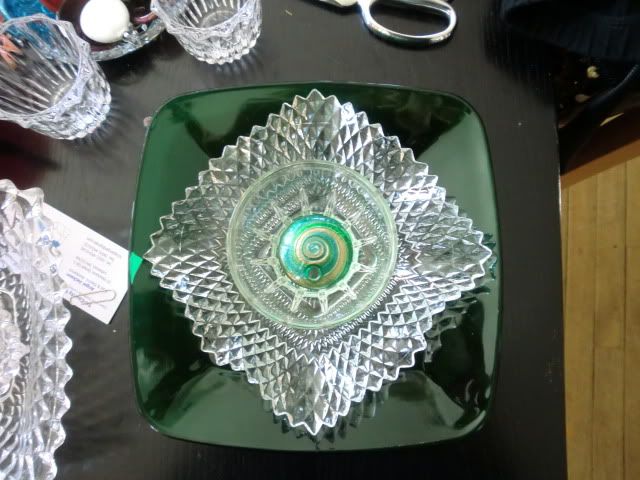 Next is a plate flower I made with some of my 70% off items. This irredescent plate cost me $2.10. I got a whole stack of them at that price. This one is going in my garden for the winter to make sure the irredescence holds up.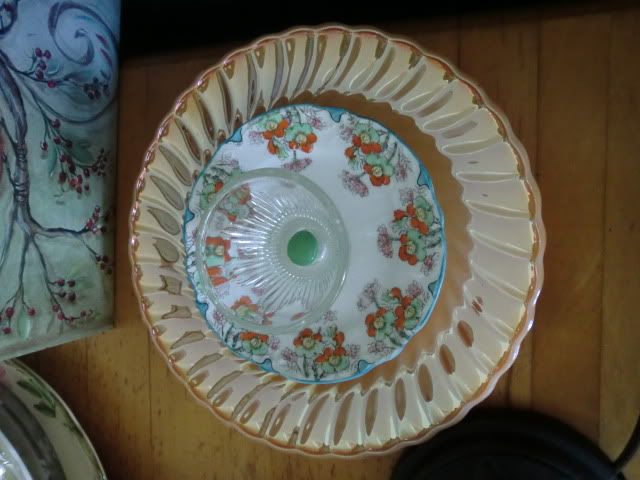 I am also testing a metal plate with a mirror finish. I thought I had a photo, but can't find it.
Now I have way too much stuff. Gotta go to as many spring craft fairs as I can! I gotta make room in the cellar, I think for some of it. Either that or skip Thanksgiving dinner!
You know, even though I got these great deals I would rather have the place still there. I always seemed to find what I needed there, and it was a fun place to shop.
Thanks for looking.
Kathy