my newest yard sale finds
So last week went to a sale at a house they were clearing out. The Dad had a great but very crowded workshop in the basement. Tools and stuff galore. While my partner in crime spent time scrounging through all the tools and such, I found 3 great items.
A great little step stool. I'm going to paint the top black. Love the ad on it and the place to put a few screwdrivers and hand tools. Once black and orange it will be perfect for the Halloween season :)
A cool antique bottle: the label says some kind of acid.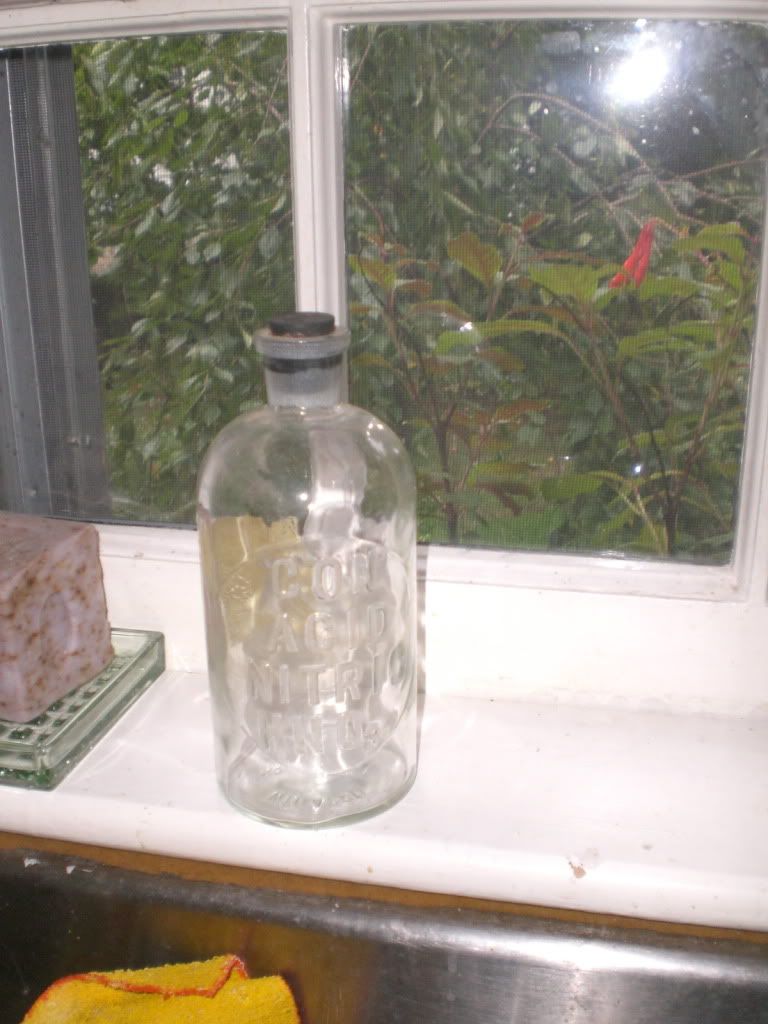 And a 4 foot "yard" stick. He gave me that for free! The bottle was a buck and so was the step stool.
Let's see the grand total at that sale was $240 and my share was 2 bucks! I think I won.