Winter Garden Vignette Parking Meter ;-)
jeannespines
November 15, 2011
This is my Winter garden vignette with my parking meter from the hometown I grew up in...I've had it many, many yrs & it's planted inside an old 'tire' (turned inside out) that was being done probably 30 yrs ago! LOL! I grow my Hen & Chicks in the tire all yr round.
So today I got pine branches cut & brought out an old sled given to me by a friend ...plus this old sign I've put out a few yrs now & some hockey skates I got at a GS:
I will probably cover up the 'head' for this Winter vignette w/burlap or an old ski mask (LOL!) ...here's a closer view:
I collected a couple baskets full of pinecones from our pine trees ... will add some to the Winter garden vignette: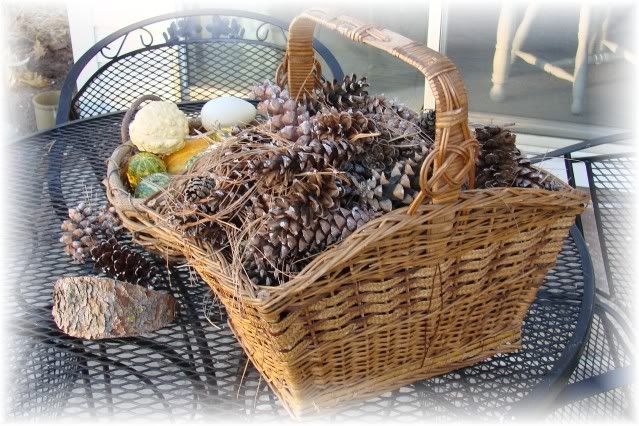 It was a beautiful day in IA with lots of wind & sunshine ...so I couldn't resist snapping a few pics of my pool garden grasses. Remember that 'shell roofed' birdhouse I posted before on the old bell post...it is silhouetted here on the tall post & I have one of those metal swirlies, too:
Leaves are gone off the trees & everything is dying out for Winter ...but this grass keeps giving all Winter: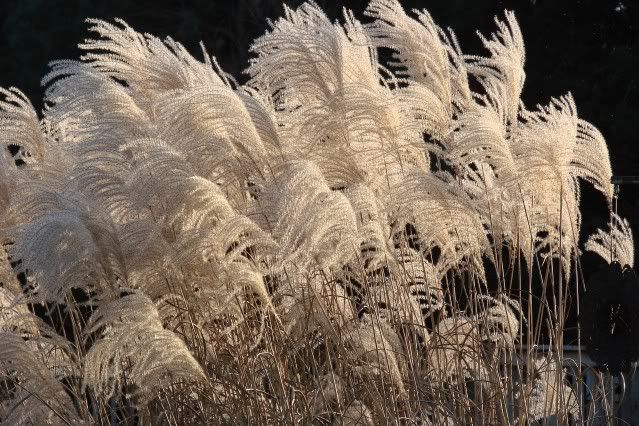 A good day at home for this GJer! TFLookin'! Jeanne S.