My Craft show wares
shpnquen
(z5, IN)
November 23, 2010
I participate in the same 2 shows every year & my friend & I (we share a large space at both) seem to have acquired a following of customers. Perhaps her more than myself, but we do different things & most are things we've done ourselves. Not everything, but quite a bit.
Here are a few things I had:
This was a window that I couldn't sell for $25. Was that too much? I ended up selling it to a previous customer for $20, because she has placed orders with me in the past, so I cut her a deal.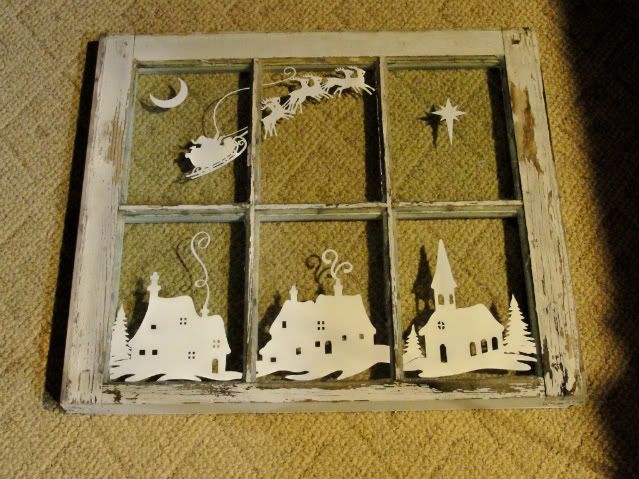 Here is a lantern I added red snowflakes & pin-striping to. It did sell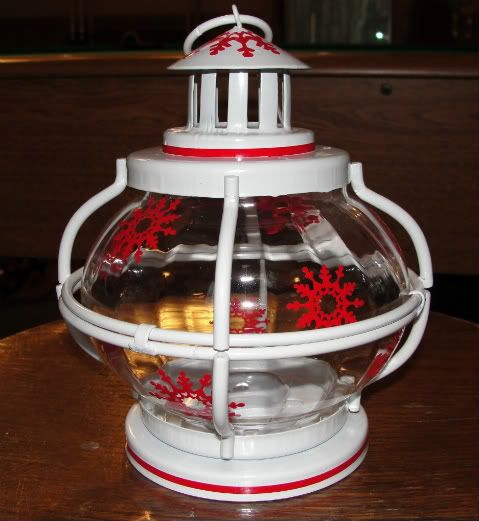 This is a glass cutting board I picked up at a garage sale & added the design to. It didn't sell either at $10.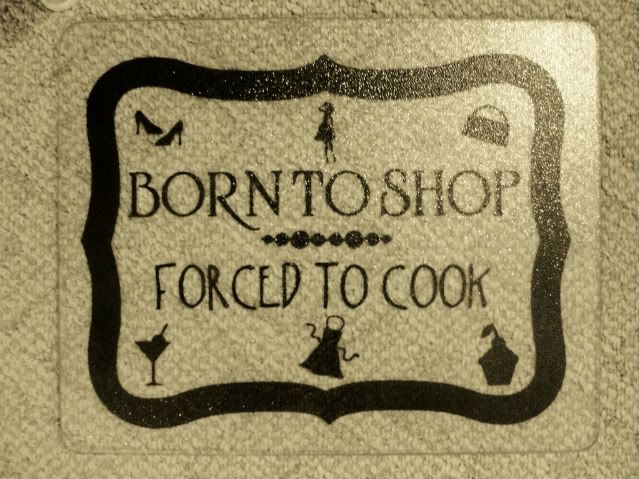 This is a wall hanging I made from a cabinet door I picked up at the Habitat Restore. It's actually an olivey green stain, but doesn't show very well here. I did sell it. It had white paint scrapes on the trim, so I ended up painting it black & added some nearly black picture frames that I picked up at the dollar tree & just added some tan scrapbook card stock for a background & cut out some words in black for each one.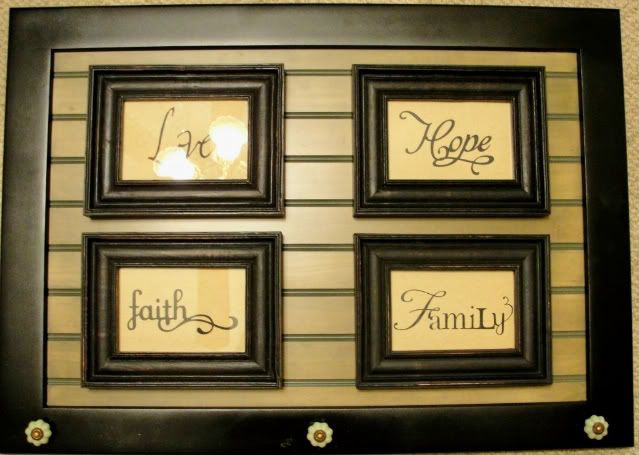 This is a plate I bought & made it into a home decor item. It did not sell either. I had one lady tell me it was gorgeous & how expensive they are in dept. stores & that mine was cheap & then she walked away without a purchase at all. A bit discouraging, I guess.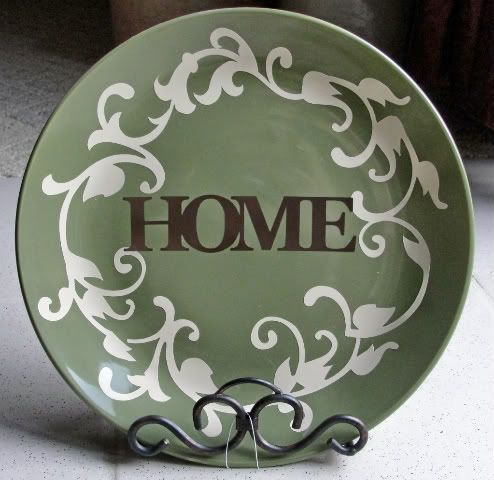 Here is an old skate I had & I painted it up & decorated it up in a vintage style & I did several others in different styles too.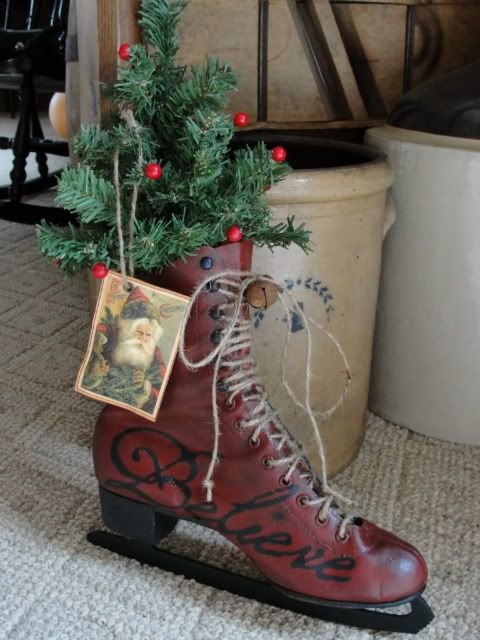 I also made ornaments out of old spoons & those were good sellers. I don't have a pic of those.
I guess I just wanted to show off my wares that were made from either curb shopping (old window) or other cheap means & repurposed into decor to show on GJ, since it has been a place of such great inspiration for me!!
My friend & I get great feedback about how they like seeing REAL handmade items in our booth. We did better this year with sales than we have ever done before, so I will continue to be on the hunt for more finds for next year, provided that I don't keep them for myself. ;-)